What – is it November already?
Winter is coming… literally. But that's okay. You know why? Winter brings us Christmas, it brings us hot chocolat and it brings us, above all, cold weather. And cold weather is perfect for reading. What will November bring us in terms of books? Time to find out!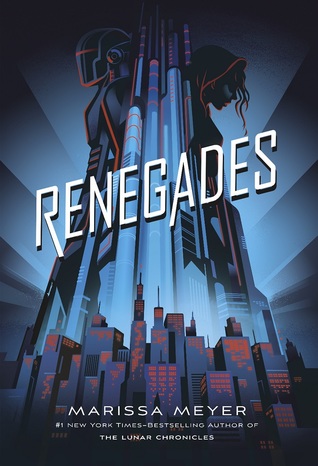 1. Renegades (Renegades #1) – Marissa Meyer
Release date: November 7th 2017
Publisher: Feiwel & Friends
Marissa Meyer is very popular at the moment. However, I have to admit I've never read any over her books. I do own a copy of Cinder but I was never excited enough about this book to start reading it. Renegades tells the story of the Renegades – humans with extraordinary abilities. They keep peace and are the heroes, to everybody except the villains they once overthrew. Nova hates the Renegades and is looking for revenge. But then she meets a Renegade boy (obviously) who believes in justice. And in her… what will happen next? Read more…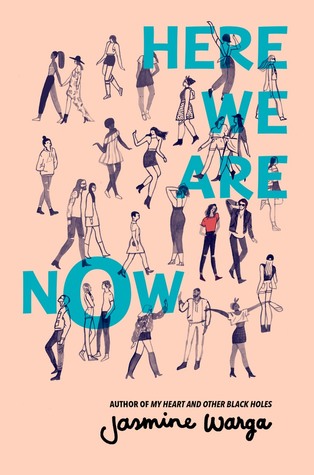 2. Here We Are Now – Jasmine Warga
Release date: November 7th 2017
Publisher: Blazer + Bray
I added this book to the list because I read My Heart and Other Black Holes by this author and loved it! It's a bit dark, but that's okay. So yes – I am looking forward to her new novel. Here We Are Now tells the story Taliah, who's been sending letters to rock legend Julian Olivers since she was 13 years old. She never thought she would meet him. But one day, when her mom is out of the country, he's on her doorsteps. Weird? No. He's her father. He asks her to come with him, because his father, her grandfather whom she never met, is sick. Very sick. She embarks on a journey to find out everything about her father and her family. But things are different from what she expected them to be. Read more…
3. Rosemarked (Rosemarked #1) – Livia Blackburne
Release date: November 7th 2017
Publisher: Disney-Hyperion
Honestly – I've never heard of this author and I haven't read anything about this book yet, but people have been very excited about it so I am willing to give it a chance. The blurbs says the following: 'This smart, sweeping fantasy with a political edge and a slow-burning romance will capture fans of The Lumatere Chronicles and An Ember in the Ashes.' I think this might be something for me after all! Read more…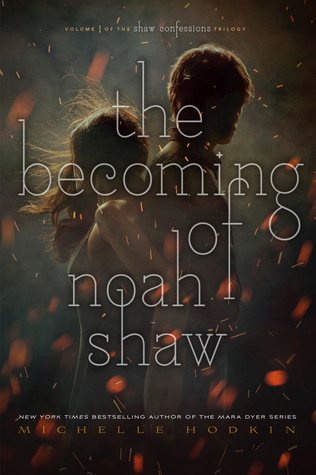 4. The Becoming of Noah Shaw – Michelle Hodkin
Release date: November 7th 2017
Publisher: Simon & Schuster Books for Young Readers
Michelle Hodkin – you know her for The Mara Dyer series, which you probably at least have heard of if you haven't read it yet. Like me. It's bad this month, I know. But this book is the first of a companion series to the prior mentioned series. A big fan of Mara Dyer? Than this is the perfect book for you. This story is told from Noah Shaw's perspective (duh!) which makes it all the more interesting! Read more…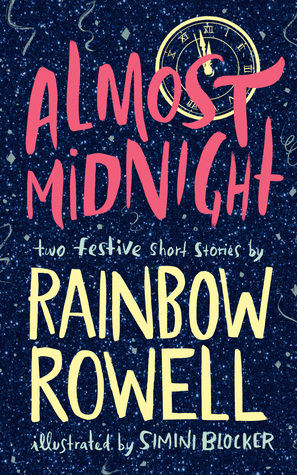 5. Almost Midnight – Rainbow Rowell
Release date: November 2nd 2017
Publisher: Macmillan Children's Books
So no – this is not a novel, it's a book that contains two festive short stories by Rainbow Rowell (Eleanor & Park, Fangirl, Carry On etc.). I wanted to include this book as well because this is one of those concepts that is perfect to read when it's getting colder outside. You could, of course, also get this book for yourself as an early Christmas present. Anyhow, I can assure you that you will fall in love with both stories. It is, after all, written by Rainbow Rowell 😉 Read more…

What book are you looking forward to the most?