Hello, fellow Netflixers.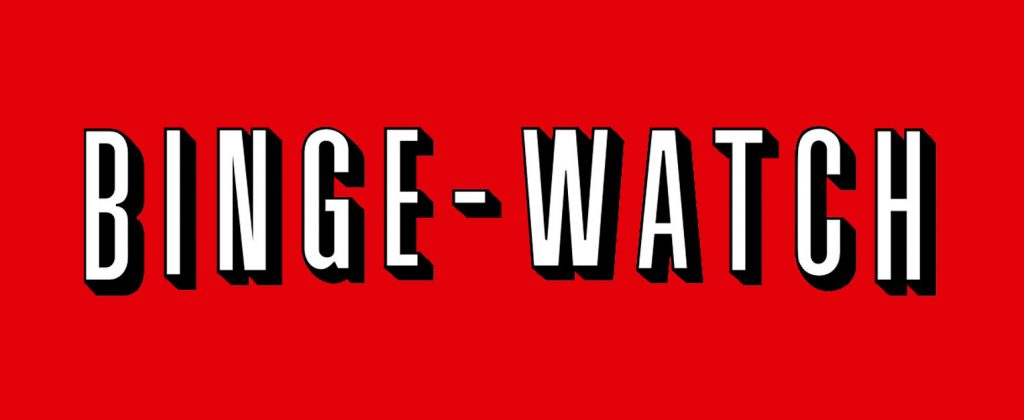 It's time for the 3rd Netflix & Binge! That means you'll get to know my three favourite shows available on Netflix. But how will you survive knowing about someone's favourite shows if you don't know about the one recommending them to you? So, to solve THAT problem, have some info about me:
Teammember: Rebecca
Has been on Netflix for: almost one and a half year!
Hours of Netflix every day: two if not three. Or more.
Currently binge-watching: Daredevil, for like the 7th time, if not 8 already.
Favorite binge-moments: After dinner, after work, at work, whenever I get the chance.
I adore Netflix. I open Netflix when I'm bored and I see all these great things I could watch. Netflix has expanded my list of 'to watch' shows and it keeps growing. Netflix could also be considered evil, considering it is an enabler to my addiction that leads to procrastination of important stuff and makes me look like an irresponsible child. Anyways, here are my three favorite shows available on Netflix for the third Netflix and Binge!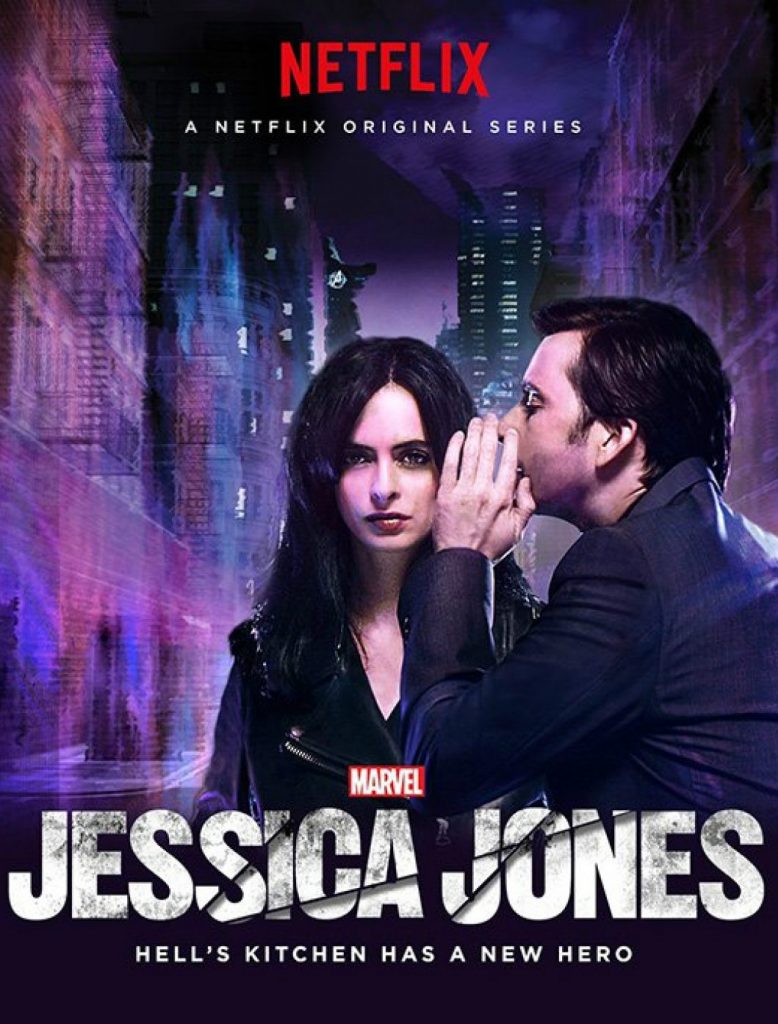 1. Jessica Jones
Aired: 2015 – present
Seasons: 1
Episodes: 13
Total time: 671 minutes (a little over 11 hours)
Netflix rating:0/5.0
IMDb rating: 8.3/10
A former superhero decides to reboot her life by becoming a private investigator.
After I had binge-watched Daredevil, the news that there was going to be another Netflix show with a Marvel character and I couldn't keep my excitement to myself. I had yelled about this show to everyone who even dared to mention it, promising them that it will be awesome. And I was right. Jessica Jones is set in Hell's Kitchen, just like Daredevil. It has some darkness throughout the entire season that I absolutely adore. This show feels a little bit different than Daredevil but that doesn't mean it's not a good thing. Everyone should watch it. It's worth it.
Binge-worthy:
(5 / 5)
Addictive:
(4 / 5)
Quality:
(5 / 5)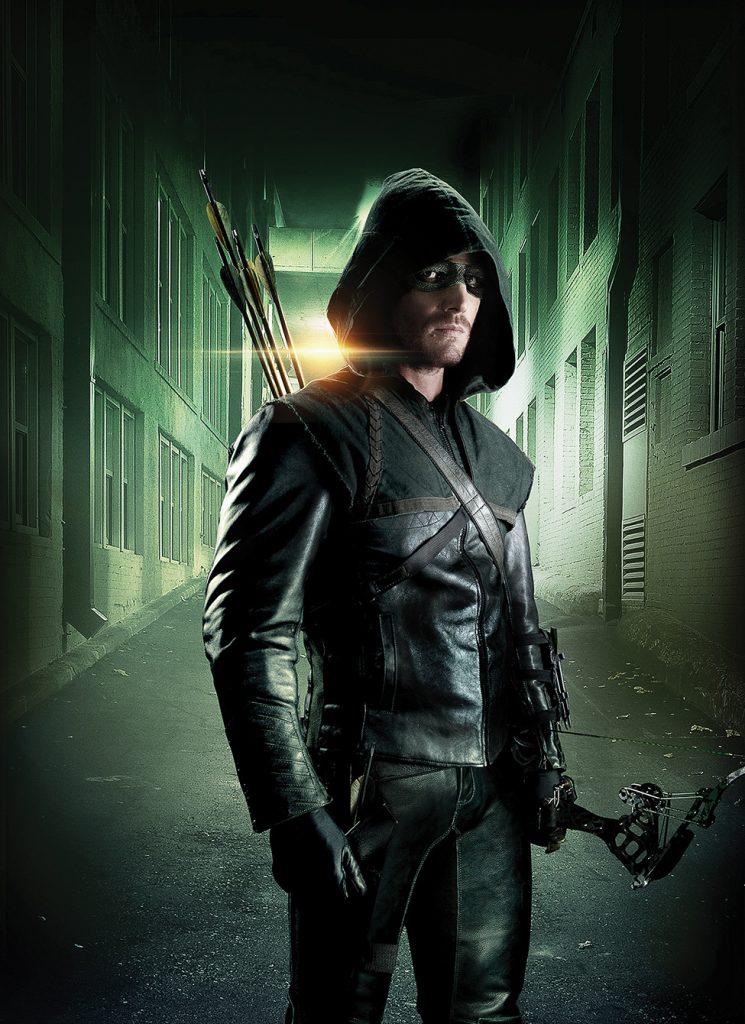 2. Arrow 
Aired: 2012 – Present
Seasons: 4 (3/4 are on Netflix)
Episodes: 116
Total time: 4756 minutes (79 hours)
Netflix rating: 4.9/5.0
IMDb rating: 8.0/10
Spoiled billionaire playboy Oliver Queen is missing and presumed dead when his yacht is lost at sea. He returns five years later a changed man, determined to clean up the city as a hooded vigilante armed with a bow. 
Arrow is one of those shows everyone has heard something of. I started watching a couple of years ago, having kind of a hard time getting through the first season. As the show progresses, I started to finally get interested in the story, which resulted in binge-watching two and a half season in only two weeks. Yes, I only just caught up with the show. Thanks to Netflix, though. It made it so easy to watch, considering I wasn't really interested enough to buy it and I was far too behind to watch it on TV. Netflix was the perfect solution to my "I'm not addicted enough" problem. Now I definitely am addicted enough. Thanks, Netflix.
Binge-worthy:
(4 / 5)
Addictive:
(5 / 5)
Quality:
(4.5 / 5)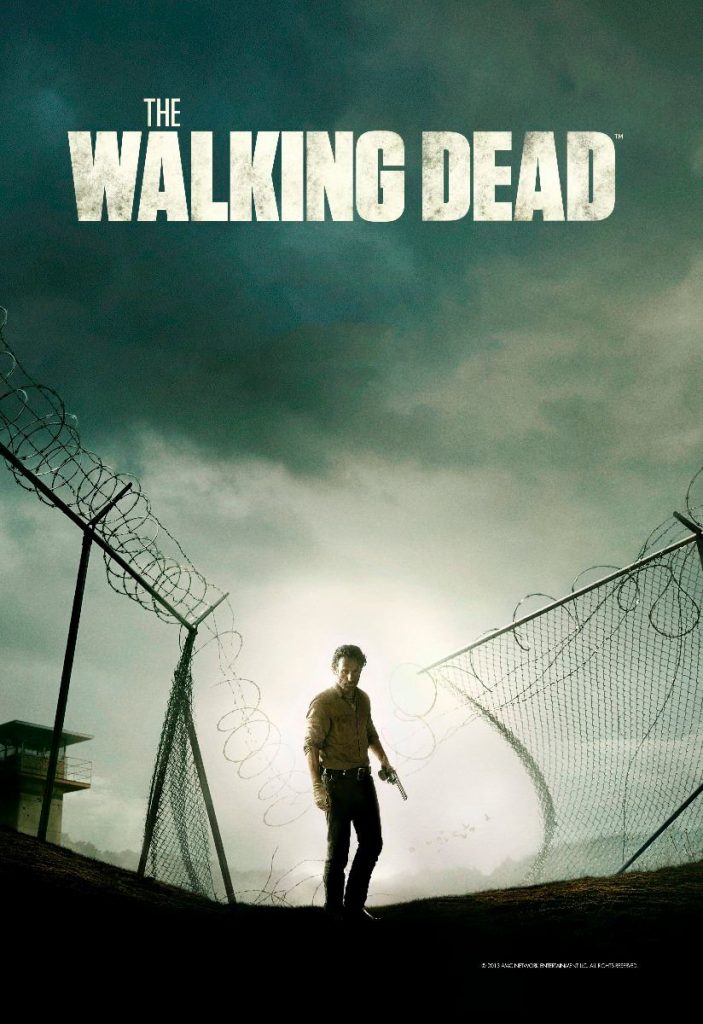 3. The Walking Dead
Aired: 2010 – present
Seasons: 6 (Netflix only has 5)
Episodes: 99
Total time: 4356 minutes (almost 73 hours)
Netflix rating: 4.9/5.0
IMDb rating: 8.6/10

Sheriff Deputy Rick Grimes leads a group of survivors in a world overrun by the walking dead. Fighting the dead, fearing the living. 
Yeah, yeah. Doesn't everyone watch The Walking Dead by now? Anyways, it's never a bad idea to start over. With the incredibly long stops between seasons, you could easily watch the entire show like 6 times before the next episode premieres. It's easy to watch, too. Sure, there are some things you have to keep track of when you're watching this show but it's easy enough to pick it up again when you've forgotten something about the plot. I've actually been watching it since the first episode premiered back in 2010, but that doesn't mean it's not binge-worthy if you haven't seen it yet.
Binge-worthy:
(4.5 / 5)
Addictive:
(5 / 5)
Quality:
(4.5 / 5)