Today we want to celebrate the cover reveal of "Crooked Kingdom", the sequel of "Six of Crows" by Leigh Bardugo. Honestly, if we would celebrate EVERY single cover reveal, we'd be working on writing posts about cover reveals 24/7. We only celebrate cover reveals from our favorite authors or… very very pretty covers! And we think "Crooked Kingdom" is a combination of both. Check it out: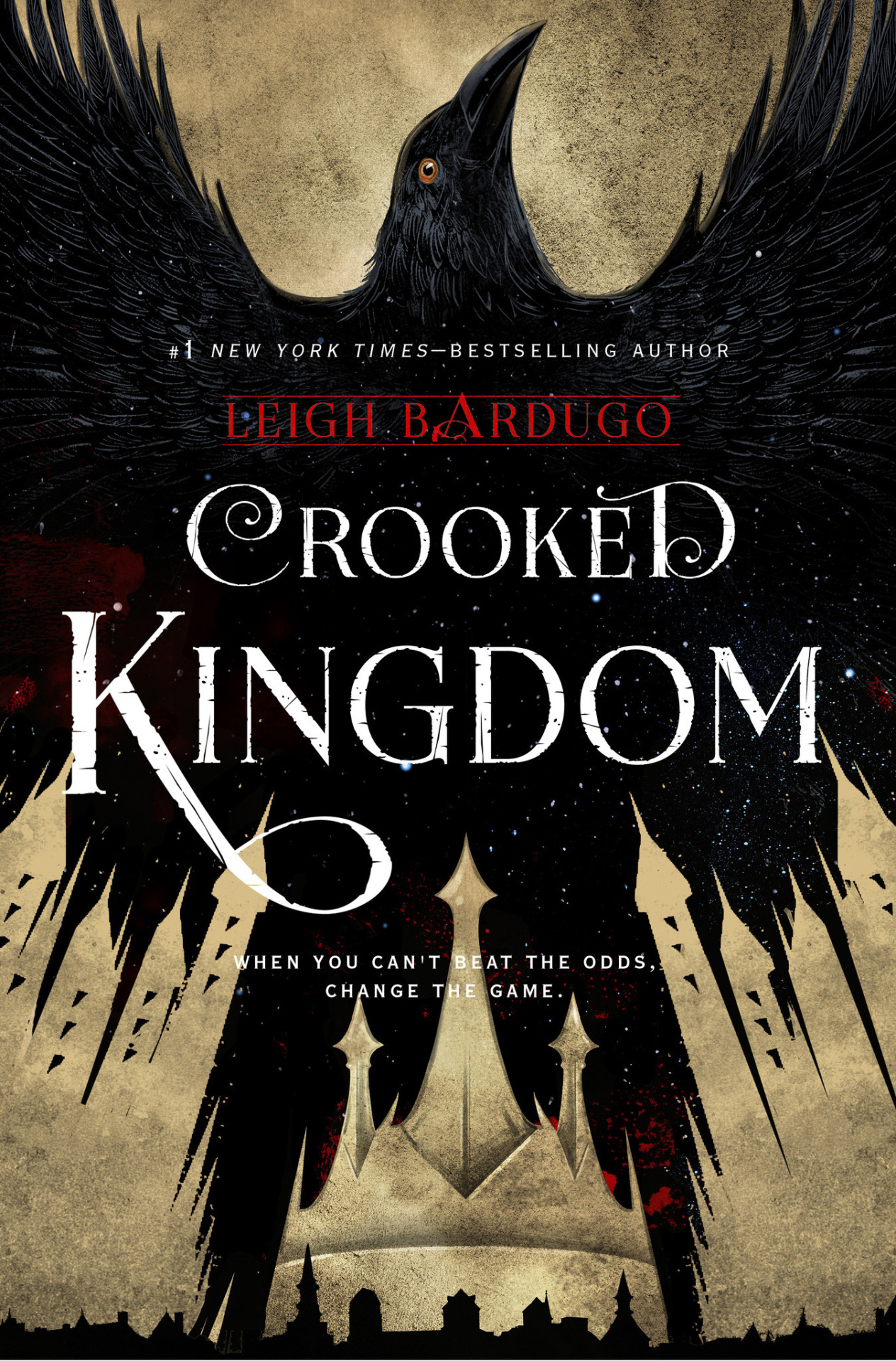 So here we see a crow, and the tails of the crow slowly blend into the castle and the city towers, and those blend into a city skyline. I haven't had time yet to read "Six of Crows" – I know, it's bad – but this cover seems to be revealing some of the environments in which the story is taking place. I am scared of the red marks on the crow's tail: I feel like it symbolizes blood which means somebody is probably going to die. And just look at the quote: "When you can't beat the odds, change the game". Sounds very interesting. I'm super excited!
"Kaz Brekker and his crew have just pulled off a heist so daring even they didn't think they'd survive. But instead of divvying up a fat reward, they're right back to fighting for their lives. Double-crossed and left crippled by the kidnapping of a valuable team member, the crew is low on resources, allies, and hope. As powerful forces from around the world descend on Ketterdam to root out the secrets of the dangerous drug known as jurda parem, old rivals and new enemies emerge to challenge Kaz's cunning and test the team's fragile loyalties. A war will be waged on the city's dark and twisting streets―a battle for revenge and redemption that will decide the fate of magic in the Grisha world."
The release date is set for September 22nd 2016, so we still have a little waiting to be done. But come on, it will be totally worth it! Who else is excited?
What are your thoughts about this cover? Let us know down below!