It's never been more important to amplify the voices of black authors. With the Black Lives Matter movement growing stronger every day, we, as a book community, need to make sure books by black authors are read everywhere and anytime. All of these stories need to be heard. Here are some of my favorite YA books by black authors.
Clap When You Land – Elizabeth Acevedo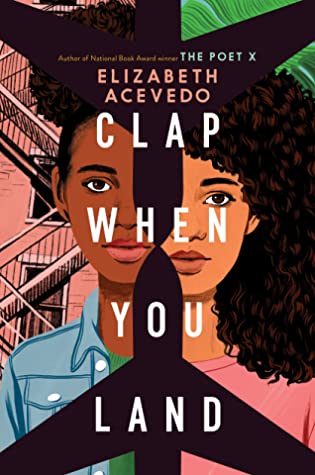 Camino Rios lives for the summers when her father visits her in the Dominican Republic. But this time, on the day when his plane is supposed to land, Camino arrives at the airport to see crowds of crying people… In New York City, Yahaira Rios is called to the principal's office, where her mother is waiting to tell her that her father, her hero, has died in a plane crash. Separated by distance – and Papi's secrets – the two girls are forced to face a new reality in which their father is dead and their lives are forever altered. And then, when it seems like they've lost everything of their father, they learn of each other. Papi's death uncovers all the painful truths he kept hidden, and the love he divided across an ocean. And now, Camino and Yahaira are both left to grapple with what this new sister means to them, and what it will now take to keep their dreams alive.
The Hate U Give – Angie Thomas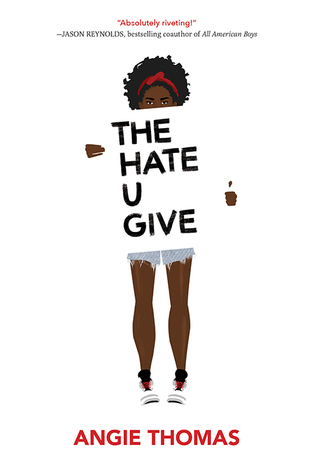 Sixteen-year-old Starr Carter moves between two worlds: the poor neighborhood where she lives and the fancy suburban prep school she attends. The uneasy balance between these worlds is shattered when Starr witnesses the fatal shooting of her childhood best friend Khalil at the hands of a police officer. Khalil was unarmed. Soon afterward, his death is a national headline. Some are calling him a thug, maybe even a drug dealer and a gangbanger. Protesters are taking to the streets in Khalil's name. Some cops and the local drug lord try to intimidate Starr and her family. What everyone wants to know is: what really went down that night? And the only person alive who can answer that is Starr. But what Starr does—or does not—say could upend her community. It could also endanger her life.
I have read the book, but I did not review it. However, if I had to, it would be a 5/5 review! This is such an important book.
Children of Blood and Bone – Tomi Adeyemi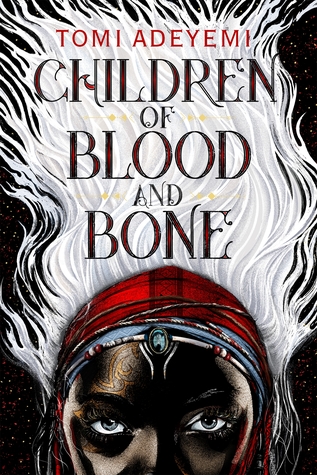 They killed my mother.
They took our magic.
They tried to bury us.

Now we rise.

Zélie Adebola remembers when the soil of Orïsha hummed with magic. Burners ignited flames, Tiders beckoned waves, and Zélie's Reaper mother summoned forth souls.  But everything changed the night magic disappeared. Under the orders of a ruthless king, maji were killed, leaving Zélie without a mother and her people without hope. Now Zélie has one chance to bring back magic and strike against the monarchy. With the help of a rogue princess, Zélie must outwit and outrun the crown prince, who is hell-bent on eradicating magic for good. Danger lurks in Orïsha, where snow leoponaires prowl and vengeful spirits wait in the waters. Yet the greatest danger may be Zélie herself as she struggles to control her powers and her growing feelings for an enemy.
I have read the book, but I did not review it because I know Tomi personally. Her books are fantasy, but they learn about what racism does to people and how very wrong it is. RECOMMEND 100%!
American Street – Ibi Zoboi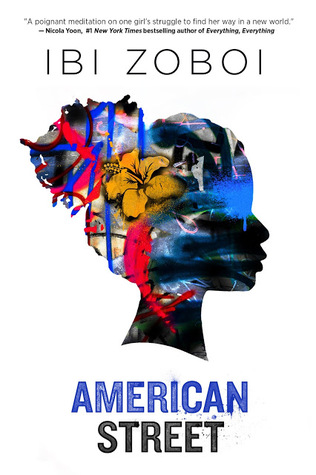 The rock in the water does not know the pain of the rock in the sun.

On the corner of American Street and Joy Road, Fabiola Toussaint thought she would finally find une belle vie—a good life. But after they leave Port-au-Prince, Haiti, Fabiola's mother is detained by U.S. immigration, leaving Fabiola to navigate her loud American cousins, Chantal, Donna, and Princess; the grittiness of Detroit's west side; a new school; and a surprising romance, all on her own. Just as she finds her footing in this strange new world, a dangerous proposition presents itself, and Fabiola soon realizes that freedom comes at a cost. Trapped at the crossroads of an impossible choice, will she pay the price for the American dream?
I have not read this book, but so many people have told me to read it. I did buy it last week, so I will be reading it very soon!
Queenie – Candice Carty-Williams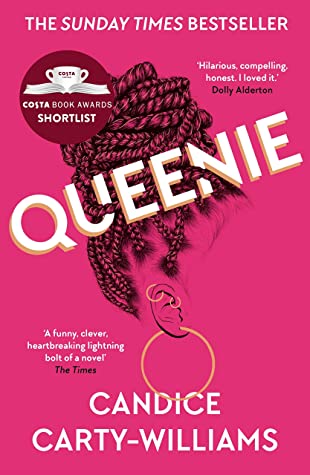 Queenie Jenkins is a 25-year-old Jamaican British woman living in London, straddling two cultures and slotting neatly into neither. She works at a national newspaper, where she's constantly forced to compare herself to her white middle class peers. After a messy break up from her long-term white boyfriend, Queenie seeks comfort in all the wrong places…including several hazardous men who do a good job of occupying brain space and a bad job of affirming self-worth. As Queenie careens from one questionable decision to another, she finds herself wondering, "What are you doing? Why are you doing it? Who do you want to be?"—all of the questions today's woman must face in a world trying to answer them for her.
I have not read this book, but it had interesting reviews on Goodreads and the e-book is on sale for only €0,99 (june 2020). I thought: I will give it a go!
There are so many more important ya books by black authors that have to be shared and read! Please share your favorites down below in the comments and I will add them to the list.