Halloween is on it's way. We see the streets are getting darker, tiny lights behind windows are showing up and everywhere you look you see pumpkins with tiny creepy faces. I LOVE IT! But what I love even more (note: in the Netherlands we don't do trick or treating) is to sit down, with just enough light to read a creepy book. What book? Well, I made a list! Who said books can't be scary?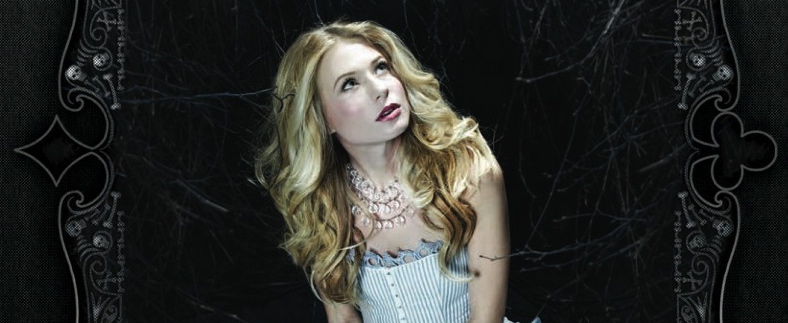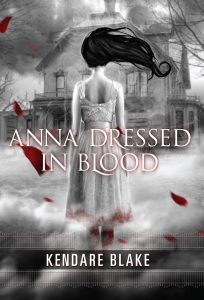 1. Anna Dressed in Blood – Kendare Blake
Summary: "Cas Lowood has inherited an unusual vocation: He kills the dead. So did his father before him, until he was gruesomely murdered by a ghost he sought to kill. Now, armed with his father's mysterious and deadly athame, Cas travels the country with his kitchen-witch mother and their spirit-sniffing cat. They follow legends and local lore, destroy the murderous dead, and keep pesky things like the future and friends at bay.Searching for a ghost the locals call Anna Dressed in Blood, Cas expects the usual: track, hunt, kill. What he finds instead is a girl entangled in curses and rage, a ghost like he's never faced before. She still wears the dress she wore on the day of her brutal murder in 1958: once white, now stained red and dripping with blood. Since her death, Anna has killed any and every person who has dared to step into the deserted Victorian she used to call home. Yet she spares Cas's life."
Halloween-ish: The cover says it all, the title says even more. It's about Cas killing dead people. Wait? Dead people are… dead already, right? This book has ghost, what's more halloween than that?
Review: nope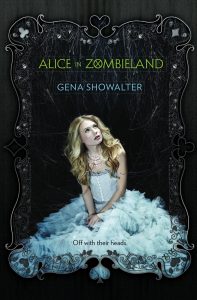 2. Alice in Zombieland – Gena Showalter
Summary: She won't rest until she's sent every walking corpse back to its grave. Forever. If anyone had told Alice Bell that her entire life would change course between one heartbeat and the next, she would have laughed. From blissful to tragic, innocent to ruined? Please. But that's all it took. One heartbeat. A blink, a breath, a second, and everything she knew and loved was gone. Her father was right. The monsters are real. To avenge her family, Ali must learn to fight the undead. To survive, she must learn to trust the baddest of the bad boys, Cole Holland. But Cole has secrets of his own, and if Ali isn't careful, those secrets might just prove to be more dangerous than the zombies.
Halloween-ish: It might sound really cute, with Alice (in Wonderland) and all, but this bad-ass novel has tons of scary zombies in it. The monsters… they're real. What more do you need on a night when everybody is dressed up like monsters all around you?
Review: not yet, but I do own the books (the Dutch versions are soooo pretty and incredibly cheap).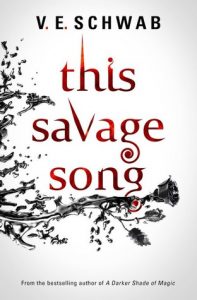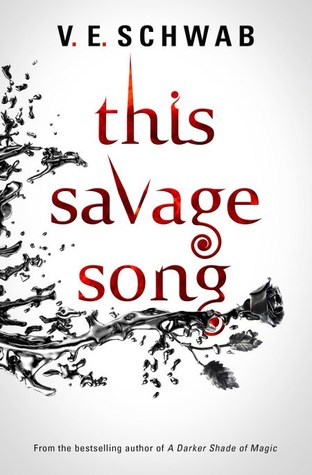 3. This Savage Song – Victoria Schwab
Summary: "There's no such thing as safe in a city at war, a city overrun with monsters. In this dark urban fantasy from author Victoria Schwab, a young woman and a young man must choose whether to become heroes or villains—and friends or enemies—with the future of their home at stake. The first of two books. Kate Harker and August Flynn are the heirs to a divided city—a city where the violence has begun to breed actual monsters. All Kate wants is to be as ruthless as her father, who lets the monsters roam free and makes the humans pay for his protection. All August wants is to be human, as good-hearted as his own father, to play a bigger role in protecting the innocent—but he's one of the monsters. One who can steal a soul with a simple strain of music. When the chance arises to keep an eye on Kate, who's just been kicked out of her sixth boarding school and returned home, August jumps at it. But Kate discovers August's secret, and after a failed assassination attempt the pair must flee for their lives."
Halloween-ish: This book starts off slowly, but it's damn good. You won't stop reading it, because there could be monsters in every shadow of the street. Or even your house. Creeped out yet? Let me tell you this: there are three kind of monsters, some worse than others. The creepiest thing? You won't recognize them as monsters, until it's too late.
Review: I've read it, but so did Ellen. She reviewed it HERE (I completely agree with here tho, LOVED it!)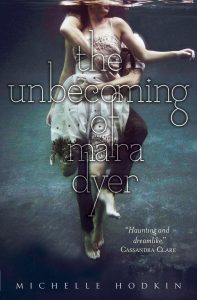 4. The Unbecoming of Mara Dyer – Michelle Hodkins
Summary: "Mara Dyer believes life can't get any stranger than waking up in a hospital with no memory of how she got there. It can. She believes there must be more to the accident she can't remember that killed her friends and left her strangely unharmed. There is. She doesn't believe that after everything she's been through, she can fall in love. She's wrong."
Halloween-ish: I'm going to start by explaining that for me, this blurb doesn't seem to cover the whole story. I haven't read the book yet, but I've read some reviews. Apparently, Mara is the only one to survive the attacks and has to hide from the supernatural killer. Ah – there you have it. A superpower killing everybody around you. This is what I mean by Halloween, right? It's paranormal/romance, so a bit less bad-ass and a little more swooning. Who cares, we love that as well!
Review: Nope, sorry!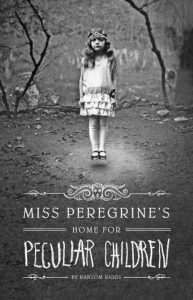 5. Miss Peregrine's Home for Peculiar Children – Ransom Riggs
Summary: "A mysterious island. An abandoned orphanage. A strange collection of curious photographs. A horrific family tragedy sets sixteen-year-old Jacob journeying to a remote island off the coast of Wales, where he discovers the crumbling ruins of Miss Peregrine's Home for Peculiar Children. As Jacob explores its abandoned bedrooms and hallways, it becomes clear that the children were more than just peculiar. They may have been dangerous. They may have been quarantined on a deserted island for good reason. And somehow—impossible though it seems—they may still be alive. A spine-tingling fantasy illustrated with haunting vintage photography, Miss Peregrine's Home for Peculiar Children will delight adults, teens, and anyone who relishes an adventure in the shadows."
Halloween-ish: it seems like everybody in this book is dressed up – supernatural, creepy stuff all the way. An invisible boy, a girl with an extra mouth at the back of her head and a boy that likes to experiment with hearts of living creatures. Weird, yes, but the scary part comes when it turnes out the monster that are hunting the children can hide in plain side. Ew!
Review: YES, here, in Dutch tho! Love the Dutch version SO much! 
What book are you planning to read during Halloween? Anything from this list? Or another book? And if you're not reading one of these books over Halloween, what book sounds interesting to you? Let us know down below!