Author: Julie Kagawa
Genre: Young Adult Fantasy
Publication: Harlequin Teen
Release Date: October 27th 2015
Pages: 384
Spoilers: Some, don't read it unless you've read this book or I might spoil it for you.
Special: YABC Staff Review
Rating:
(4.5 / 5)
After a nerve wrecking CLIFF HANGER, I finally got a hang of The Iron Warrior. So thanks Siena Koncsol from Harlequin Teen for the early review copy! I cannot thank you enough, this series means the world to me!
Remember what happened in The Iron Traitor? Quick summary: Keirran has gone bad, siding with the Lady and the Forgotten, stabbing Ethan in the back – figuratively and literally – leaving him to bleed to death. Talking about a cliffhanger. Here's what Goodreads says about The Iron Warrior:
"The Iron Prince—my nephew—betrayed us all.
He killed me.
Then, I woke up.
Waking after a month on the brink of death, Ethan Chase is stunned to learn that the Veil that conceals the fey from human sight was temporarily torn away. Although humankind's glimpse of the world of Faery lasted just a brief moment, the human world has been cast into chaos, and the emotion and glamour produced by fear and wonder has renewed the tremendous power of the Forgotten Queen. Now, she is at the forefront of an uprising against the courts of Summer and Winter—a reckoning that will have cataclysmic effects on the Nevernever.
Leading the Lady's Forgotten Army is Keirran himself: Ethan's nephew, and the traitor son of the Iron Queen, Meghan Chase.To stop Keirran, Ethan must disobey his sister once again as he and his girlfriend, Kenzie, search for answers long forgotten. In the face of unprecedented evil and unfathomable power, Ethan's enemies must become his allies, and the world of the fey will be changed forevermore." [Goodreads]
Sounds like a pretty damn good book. And yes, it was. I promised I'd try to write a coherent review with lots of feels but also some literary remarks. As a Comparative Literature student, that's the least I can do. I just really love this series and I'm emotionally bound to the characters (ASH *coughs*). So keep that in mind while reading this review.
The story starts of with a first chapter containing only two sentences. Was Ethan alive? Was he dead? What had happened exactly? Was he save now? All these question arose while turning the page to the second chapter. And the second chapter is really about Ethan waking up after being in coma for about 3 (4?) months. The worst part: he was still in Faery, meaning time passed differently and in real life he could've been gone for years. As he wakes up, Meghan updates him on what has happened. Ethan and the reader will slowly realize what his short but painful death has caused to both Faery and the human world. The Veil had been down for only a couple of minutes, causing people to see the Hidden World. To say it was chaotic on earth might be an understanding.
Sweeping up the pace, Julie takes us on another adventure through the Nevernever. We will meet old friends from the original stories, but also meet new friends and people you might not expect to find on Ethan's side of the was. Because that's what's at their doorsteps: an ugly war between the Courts and the First Queen (also called the Lady, the Queen of the Forgotten) who rules the Forgotten fae. And it's up to Ethan to save the world, and his cousin's ass. Because Keirran, poor boy, lost his mind. Okay, technically he has lost his soul trying to save Annwyl, but the results are the same: the Nevernever in chaos and a dozen Forgotten fae on the loose.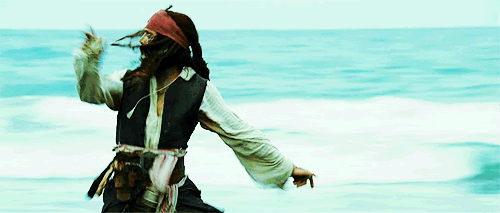 As for the characters, I loved to see more of Meghan and Ash. I am clearly obsessed with these two characters. Whomever loves them too, will be happy with this book. I love Ethan, clearly, but Meghan and mostly Ash have a special spot in my heart. No character will win from them. I couldn't relate to Ethan 100%, which I've already noted in my review of The Lost Prince, but during the last book, I feel like he was being lived instead of him living. And that could've been because that really was happening to him, but at some points, I couldn't feel what he was feeling – if he was feeling something at all. With Meghan, I always felt butterflies whenever she mentioned Ash, en I always felt awkward whenever she mentioned Puck. But with Ethan, it's not the same. Though I gotta be honest; Kenzie might even be a bigger ass-kicker than Meghan ever has been. That girl has spice. I think Julie did a great job on creating a female protagonist, who is not the POV, but who is very cool and awesome and brave. I mostly admired her way of talking to fae. Something Ethan wasn't very successful at. I think Kenzie has bigger odds surviving in the Nevernever than Ethan if he wasn't the Iron Queen's brother.
And Keirran, the poor kid, I really felt bad for him. He lost his soul (but huh, how about Ash? He didn't turn mad when he had to GET a soul? Or doesn't it work that way?), lost his family and now has to fight for the First Queen. Without his soul, which he can only get back killing the girl he loves, he's an emotionless asshole who's very very powerful. Being the son of Meghan – Iron Queen and Summer Daughter – and Ash – former Prince of Winter – he's got some power going on inside of him. And he knows how to use it.
Halfway through the book, I got emotionally attached to the characters. I don't know why, but the last give or take 150 pages made me shiver, laugh and cry at the same time. I LOVED the references to the original series, it made me feel old. I've been in love with this series for over 6 years and it feels weird to close the door to the Nevernever for the last time *tears up again*.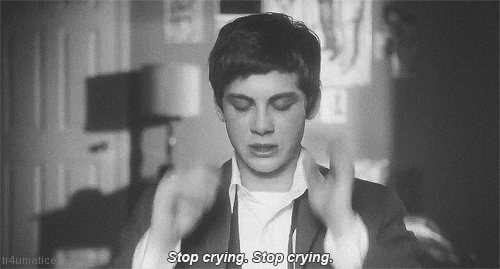 The Iron Warrior is a worthy ending to a fantastic series. I got emotionally involved with all the characters and I am not ready to say goodbye to the amazing world Julie Kagawa has created. 
I recommend this book to everybody who's ever started on The Iron Fey series. It will not disappoint you. The beginning might be a bit slow, but you will read it until the last page once you're sucked into the Faery world all over again. You will find an exciting, yet heartbreaking stories, that includes all the hilarious jokes and giddy remarks we're used to. This book will forever be in my heart, as will Meghan, Ash, Puck, Ethan, Razor, Kenzie, Grimalkin, Annwyl, Keirran and all the other characters Julie has created over the years.
*drowns in a puddle of tears*