September has just started and autumn is right around the corner. For us book nerds this is the most exciting season of the year. Autumn means sweaters, warm blankets, hot chocolate and endless nights reading books. And you might just need a heads up about what books are being released this month. So without further ado, here's my top 5.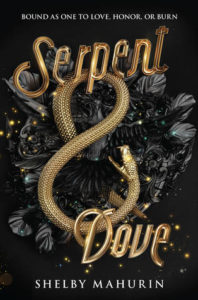 1. Serpent & Dove – Shelby Mahurin
Release date: September 3rd
Publisher: HarperTeen
I was lucky enough to read the manuscript, as HarperCollins Holland is publishing the Dutch version of the book later this year. I totally fell in love with this original witchy story, with a kick-ass main character who's not afraid to go after what she wants and who will not bow down to her oppressors. Seriously, this book's got it all and I cannot wait for you all to read this book! Read more…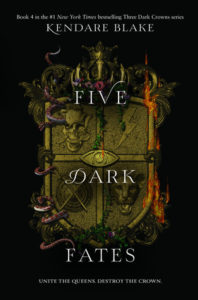 2. Five Dark Fates (Three Dark Crowns) – Kendare Blake
Release date: September 3rd
Publisher: HarperTeen
The epic Three Dark Crowns series continues in this forth book called Five Dark Fates. I've only read the first book in this series but I am super excited to read the other books as well, and this new part sounds a-ma-azing. Curses, rebellions, queens, fights and betrayal… what's not to love? Also, check out that cover? Ain't it badass? Read more…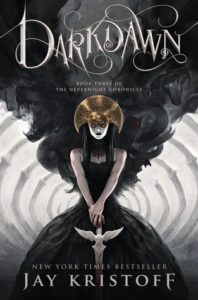 3. Darkdawn (The Nevernight Chronicle #3) – Jay Kristoff
Release date: September 3rd
Publisher: St. Martin's Press
The Nevernight Chronicles is super popular and fans have been waiting forever for this third book in which the greatest games in Godsgrave's history have ended with the most audacious murders in the history of the Itreyan Republic. A book filled with actions and gladiators, this will for sure be a treat to read. Who else is up for assassins and gladiators in fall? Yes? Read more…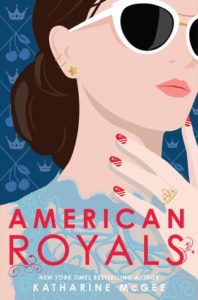 4. American Royals – Katharine McGee
Release date: September 3rd
Publisher: Random House Books for Young Readers
What if America had a royal family? If you can't get enough of Harry and Meghan or Kate and William, meet American princesses Beatrice and Samantha. Katharine McGee, the author of The Thousandth Floor, wondered the same and wrote a book about it. In her book, the Washington's have the crowns, and princes Beatrice is preparing to be the first female reign. I'm super excited to read this book and I think it's gonna be hilarious. Who else thinks that? Read more…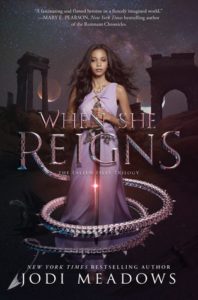 5. When She Reigns (Fallen Isles #3) – Jodi Meadows
Release date: September 10th
Publisher: Katherine Tegen
We're closing this list with another fantasy novel. September is full of fantasy, and I think we can all agree Jodi Meadows book When She Reigns should be on the list. The Great Abandonment has begun. Panic has seized the Fallen Isles, where no one knows which god will rise next. Mira Minkoba believes her dreams hold the secret to bringing an end to the destruction, but in order to save her people, she'll have to find a legendary treasure: the bones of the first dragon. Read more…
What book are you looking forward to the most? Let us know down below!