OH – MY – GOD.
Is it September? How did that happen? Is Summer over already? Even though yes – I will miss the sun and the heath and the cute dresses I wore – I will not lie about the fact that I love autumn and I cannot wait to be able to wear sweaters and drink pumpkin spiced lattes while rereading something like Harry Potter. The only thing I don't like about autumn is rain, more specifically, rain when I have to go somewhere. Fortunately, this blog is not about the pros and cons of autumn, but it's about all the A-MA-ZING books that are being released this month! Buckle up guys, this will be quite a ride.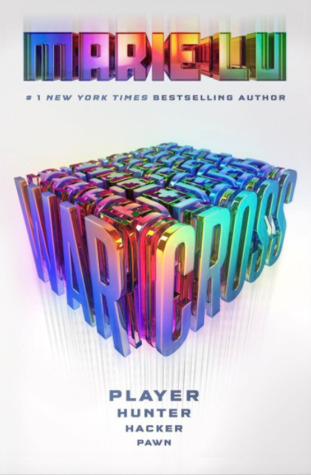 1. Warcross (Warcross #1) – Marie Lu
Release date: September 12th 2017
Publisher: P.G. Putnam's Sons Books for Young Readers
Okay – I love Marie Lu. There, I said it. I've read her Legend series and was hooked. I haven't had a chance to read her The Young Elites books yet, but they are on my shelves. Anyways, this new book (series) sounds AMAZING. The book is about a game millions of people log in to every day. It's a worldwide obsession. Emika is a hacker, hunting down people who bet on the game illegally, for money. When Emika makes a mistake, Hideo Tanaka (billionaire, famous and maker of the game) lays eyes on her, needing her as a spy. DAMN. This sounds so good. CAN'T WAIT! Read more…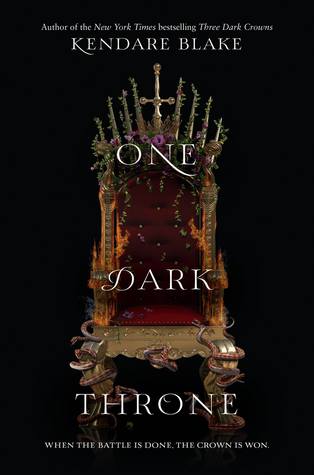 2. One Dark Throne (Three Dark Crowns #2) – Kendare Blake
Release date: September 19th 2017
Publisher: HarperTeen
WHAAA! I started reading Three Dark Crowns a while back but never finished it due to circumstances. But since the second book in the series is about to be released, I am more than eager to finish the book and continue reading is this twisted dark fantasy world Kendare Blake has created for us. The three sisters have grown and figured out who they are and where they stand, realizing that the Ascension Year is on its way and only one queen will be left standing to take the throne. Read more…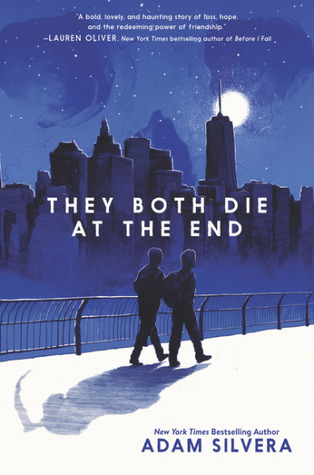 3. They Both Die at the End – Adam Silvera
Release date: September 5th 2017
Publisher: HarperTeen
No fantasy of scifi, but a contemporary we all have been waiting on forever. Or something that sounds like it. Mateo and Rufus both know that they are going to die today, on September 5th. At least, that is what Death-Cast told them. Mateo and Rufus do not know each other, but meet up via an End Date app, called Last Friend. They meet up and decide they want an epic adventure on the last day of their lives. They want a lifetime of adventure on just one single day… will that be possible? Read more..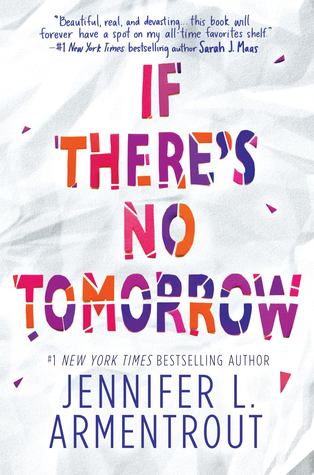 4. If There's No Tomorrow – Jennifer L. Armentrout
Release date: September 5th 2017
Publisher: Harlequin Teen
Lena Wise is looking forward to everything: her senior year, college applications… and maybe even letting letting her childhood friend Sebastian know how she feels about him. For Lena, the upcoming year is going to be epic – at least, that what's she thinks. Until she makes one mistake, she lets one little thing happen, a thing that changes everything. And now Lena feels as if there's no tomorrow. She feels guilty, but can she move on? Read more…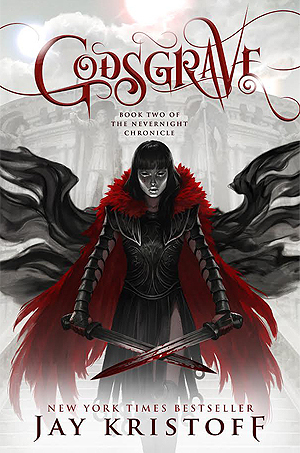 5. Godsgrave (The Nevernight Chronicle #2) – Jay Kristoff 
Release date: September 5th 2017
Publisher: Thomas Dunne Books
At first I totally forgot this book was set to be released as well, but I think Jay Kristoff is a great author so his new book should be on this list as well. This book is set in a whole new fantasy world (the same world as in the first book). Main character Mia is an assassin, who defies the Red Church and finds herself in deep trouble as she has to find new allies and fight her enemies, while she still has to avenge her family. And now she has to make one final decision: revenge or loyalty? Read more…
It was pretty hard to make this list, because there are soooo many cool books coming out this month. But these are the five books I am most excited about! Which book are you looking forward to the most?