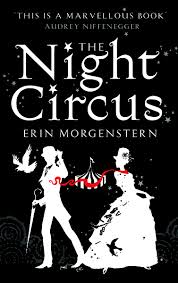 Author: Erin Morgenstern
Genre: Fantasy
Publication: May 24th 2012
Release Date:  Vintage Books
Pages: 490
Spoilers: NO SPOILERS!
Rating:
(4 / 5)
I bought this book on a trip to Berlin in an awesome English bookshop (das KulturKaufhaus Dussmann) and I've been meaning to read it for a very long time. During the Christmas holidays I finally had the chance to read it and I'm so happy I did. It's a beautiful and magical story and it suited perfectly as a Christmas reading.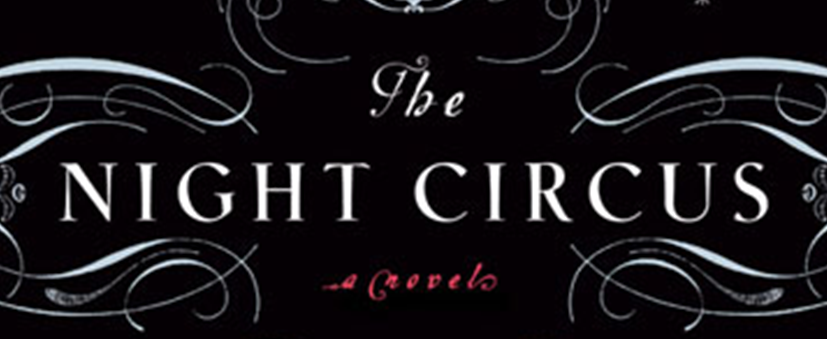 "The circus arrives without warning. No announcements precede it. It is simply there, when yesterday it was not. Within the black-and-white striped canvas tents is an utterly unique experience full of breathtaking amazements. It is called Le Cirque des Rêves, and it is only open at night.
But behind the scenes, a fierce competition is underway: a duel between two young magicians, Celia and Marco, who have been trained since childhood expressly for this purpose by their mercurial instructors. Unbeknownst to them, this is a game in which only one can be left standing, and the circus is but the stage for a remarkable battle of imagination and will. Despite themselves, however, Celia and Marco tumble headfirst into love – a deep, magical love that makes the lights flicker and the room grow warm whenever they so much as brush hands.
True love or not, the game must play out, and the fates of everyone involved, from the cast of extraordinary circus per­formers to the patrons, hang in the balance, suspended as precariously as the daring acrobats overhead.
Written in rich, seductive prose, this spell-casting novel is a feast for the senses and the heart." [Goodreads]
So the novel is about an amazing and mysterious circus where a dangerous game is being played by two magicians, which sounds pretty exciting and believe me, it is! My first impression of this novel was already really good, because of the first few pages. I already knew of the book before I picked it up in Berlin, but after reading the back and the first page I was sold! There were so many questions in my head when I started reading it that I just had to buy this book and it took some time before I started reading it in full, but still the mysteries and questions remained until the end and I loved that.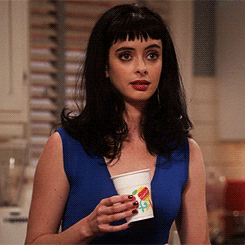 The novel is mostly about Celia and Marco, the two magicians, but there are a number of other characters as well, who are very interesting and made the novel even better. There are a number of strange, weird and absolutely great characters surrounding the two main characters, my favorite being the contortionist. They all have their own mysteries and secrets which are revealed throughout the novel, which makes you want to read on and on, not only for the sake of Celia and Marco, but for every character in the book.
As I've said, the story is about a circus where a game is being played, but that is not the only story told in this novel. It is also about love and friendship and so many other things. The other characters play an important role as well and bits and pieces of the stories of those people are told too. In the end everything comes together, but while reading it you don't get to see the full picture which meant for me that I just had to keep reading.
The style in which The Night Circus is written is great. I think a lot of thought went into writing it and I was never bothered by the words used, which is something that I have quite often while reading. Different parts of the story were written in different styles and I think that was really well done, because it added another layer of mystery to the book. There are chapters told by someone entirely different from the characters and I really wanted to know who that person was and what it meant in the novel.
The Night Circus was a really great read and it fitted perfectly with the Christmas mood I was in. It's a romantic story, but not a sappy one! There is a circus, there is mystery, there is a really great atmosphere and I highly recommend it to anyone who wants to get lost in a beautiful and magical story!
Have you read The Night Circus? What did you think about it?