Julie Kagawa is one of my favorite authors in the world, so when I heard she was writing a new The Iron Fey book (which is also one of my favorite series in the world), I was jumping up and down and dancing around. Since I work for HarperCollins Holland – her Dutch publisher – I had the chance to read the manuscript almost about four months before the release date of the book. And… I LOVED it! Here are my thoughts on The Iron Raven.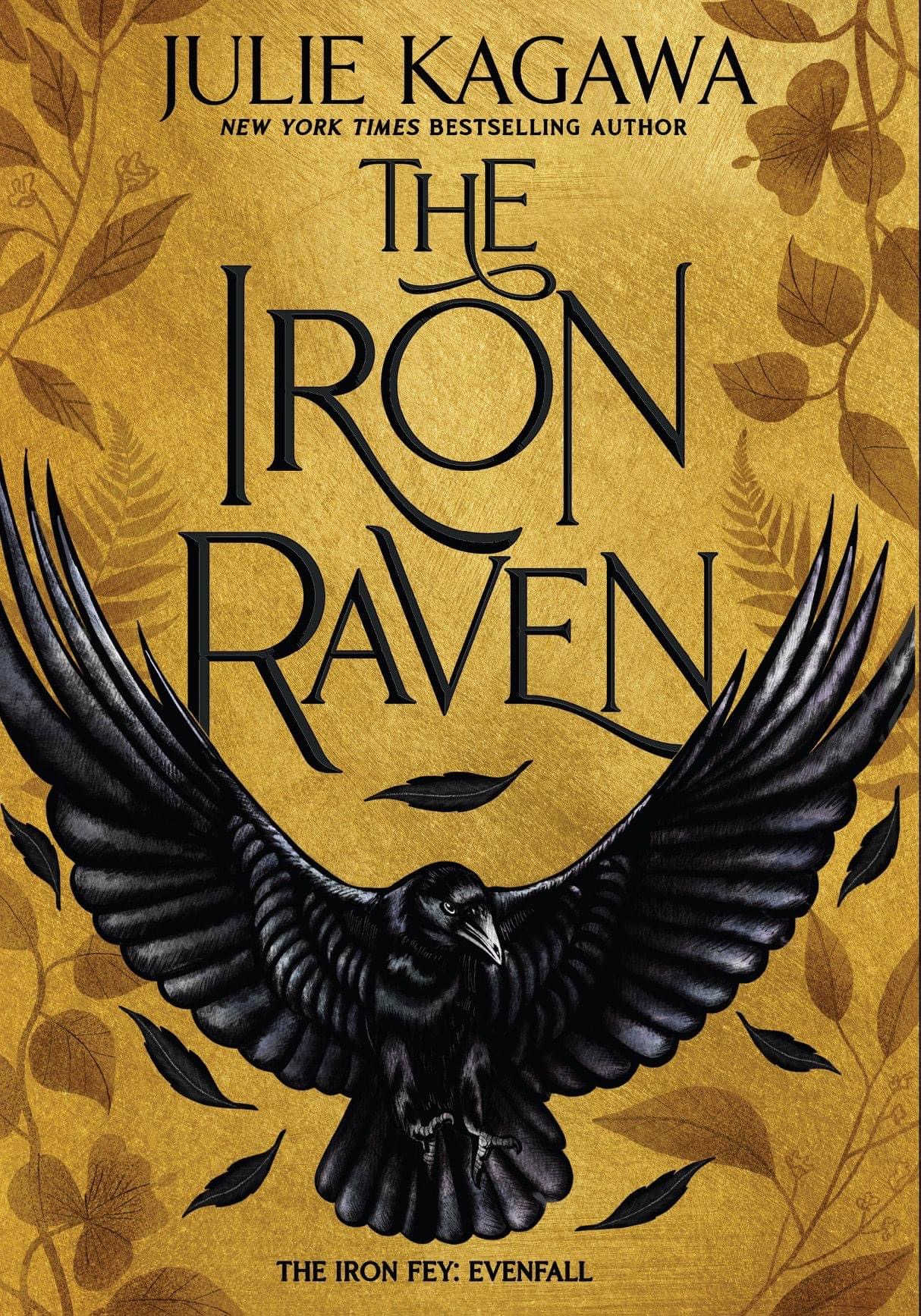 Author: Julie Kagawa
Genre: YA, Urban Fantasy
Publisher: Inkyard Press (Dutch: HarperCollins Holland)
Release Date: February 9th 2021
Pages: 416
Spoilers: Nope, no spoilers! However, I do recommend you've read at least all other The Iron Fey books before you read this review. It will contain spoilers if you haven't.
Rating:

(5.0 / 5)
–> This review will become available in Dutch soon! <–
#teampuck
So the biggest plus of this book, is that it's written from the perspective of the one and only Robin Goodfellow, also known as Puck. If you're #teampuck (I'm not – but don't worry), this book it probably the best thing that's every happened to you when it comes to The Iron Fey. Fans have been waiting for his story. And I promise you – it's good. It's excellent. We learn so much more of Puck. This book really gives him an in depth backstory. I started to like Puck way more than I did when I read The Iron Fey original books. And that says something coming from somebody who's always been #teamash.
Storyline
As always, as soon as the story starts, Julie Kagawa presents her characters with a problem. It starts out small-ish, but as always, darkness starts to grow and our favorite characters will get into BIG BIG trouble. And yes – all your favorite characters are included. Whilst the story is told from the perspective of Puck, along the way he will meet up with Keirran, Meghan, Ash, Grimalkin and even Coaleater. To make the story a little bit more interesting, not just making it one big throwback, Kagawa introduces a new character that will really give the story an edge. This character really makes the storyline more varied and interesting, and really helps Puck grow as a character.
Humor
As always, our favorite trickster will make for an humorous adventure. Not only Puck will make you LOL, also Grimalkin will give you the sarcasm you didn't know you needed it. And the story really needs characters like Puck and Grimalkin, because Ash is brooding as always and Meghan is just trying to save the world as always, not joking around. Luckily, this book is even funnier than all the previous installments – not a big surprise when the story is told from the perspective of Puck.
Fans will love The Iron Raven
As I've said before, I'm a huge fan and the stakes were high. I had big expectations – and they were met. Fans will not be disappointed. I think this book has everything that the other The Iron Fey books have, but with a little extra depth and humor added to it. GO GRAB A COPY OF THE IRON RAVEN!
Dutchies, dit prachtige boek verschijnt 3 februari al in de Nederlandse boekhandels, dus reserveer hem snel snel snel!
Would you rather read it in English? The book will be available from February 9th 2021. Order via the link down below: