The Betrothed is a brand new YA-novel set in the 15th century by Kiera Cass, whom we all know from her The Selection series. Again, castles, royalty and marriage seem to be the main focus of the story. But what should be noted is that this is NOT a copy of The Selection. But what is it? Let's dive into that right away!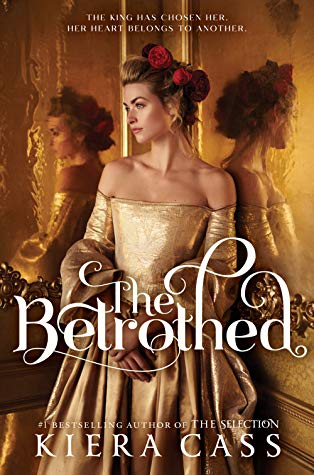 Author: Kiera Cass
Genre: YA, romance, historical
Publisher: HarperTeen
Release Date: May 5th 2020
Pages: 400
Spoilers: Nope, no spoilers!
Rating:

(3.5 / 5)
Special: YABC Staff Review
* Thank you Edelweiss+ and HarperTeen for receiving this advanced e-arc! *
Introducing the characters
Hollis Brite, a 16 year old girl who lives in the royal castle with her parents, is the newest object of the king's affection. Two things are clear from the beginning: Hollis is not that special (which she knows, so that's good) and king Jameson is the most flat character in the history of flat characters. At least – in the beginning. We know nothing of him, yet Hollis wants to be with him very much. It's not instant love, it's instant 'want'.
Then there's Hollis bestie and chamber maiden, Delia Grace. She has more personality than Hollis and Jameson, but she didn't impress me much. In the end, she was there all for herself, which is okay, but didn't make me like her that much. Not the best friend she pretended to be, it seems.
Then there's Silas, the mystery guy from the neighboring country. King Jameson is not a big fan of Silas' king – King Quinten – and offers Silas and his family refuge at his castle. So naturally, as this is a YA novel, Hollis has an instant interest in him. She feels a connection with him she cannot explain. And now… she has to make a choice.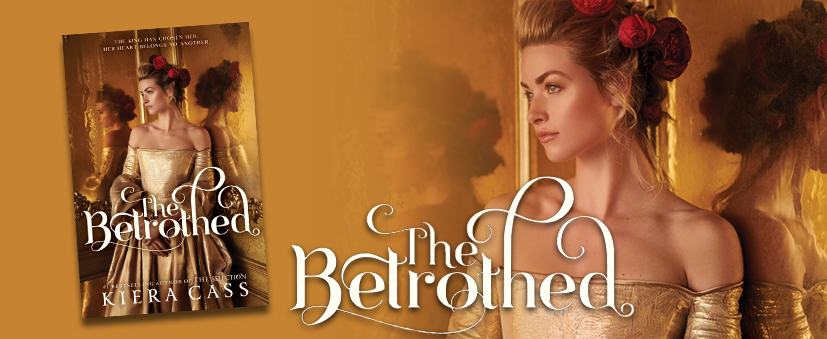 Interesting storyline
Even though I wasn't very impressed with some of the characters, the storyline kept me entertained very well. I finished the book within a weekend, and I wanted to keep reading. There is enough action and romance in the book to keep it interesting, and combined with all the royal drama, The Betrothed is an entertaining read.
Historical romance
As I am not into the historical novels, I cannot comment on the accuracy of the setting. However, the castle felt really real and I think it is described pretty well in the book. Especially the room with the thrones in it, where most important royal scenes take place, is worked out very well.
In conclusion
So overall it was an interesting, entertaining read. The end came as a surprise, so I am guessing there's a sequel coming out as well. The characters didn't impress me, but the storyline made up for that. If you like romantic novels in a historical settings, this is your cup of tea!