In April I read Kisses and croissants as a buddy read with Lynn from @Lynnstabooks and Monisha from @BooksandDreamsNL. We were inspired by Love & Olives and now wanted to visit another part of Europe. In this book, Paris, the city of love, is central. And who doesn't love Paris? Right. After reading this book, you will say OUI OUI to a trip to Paris!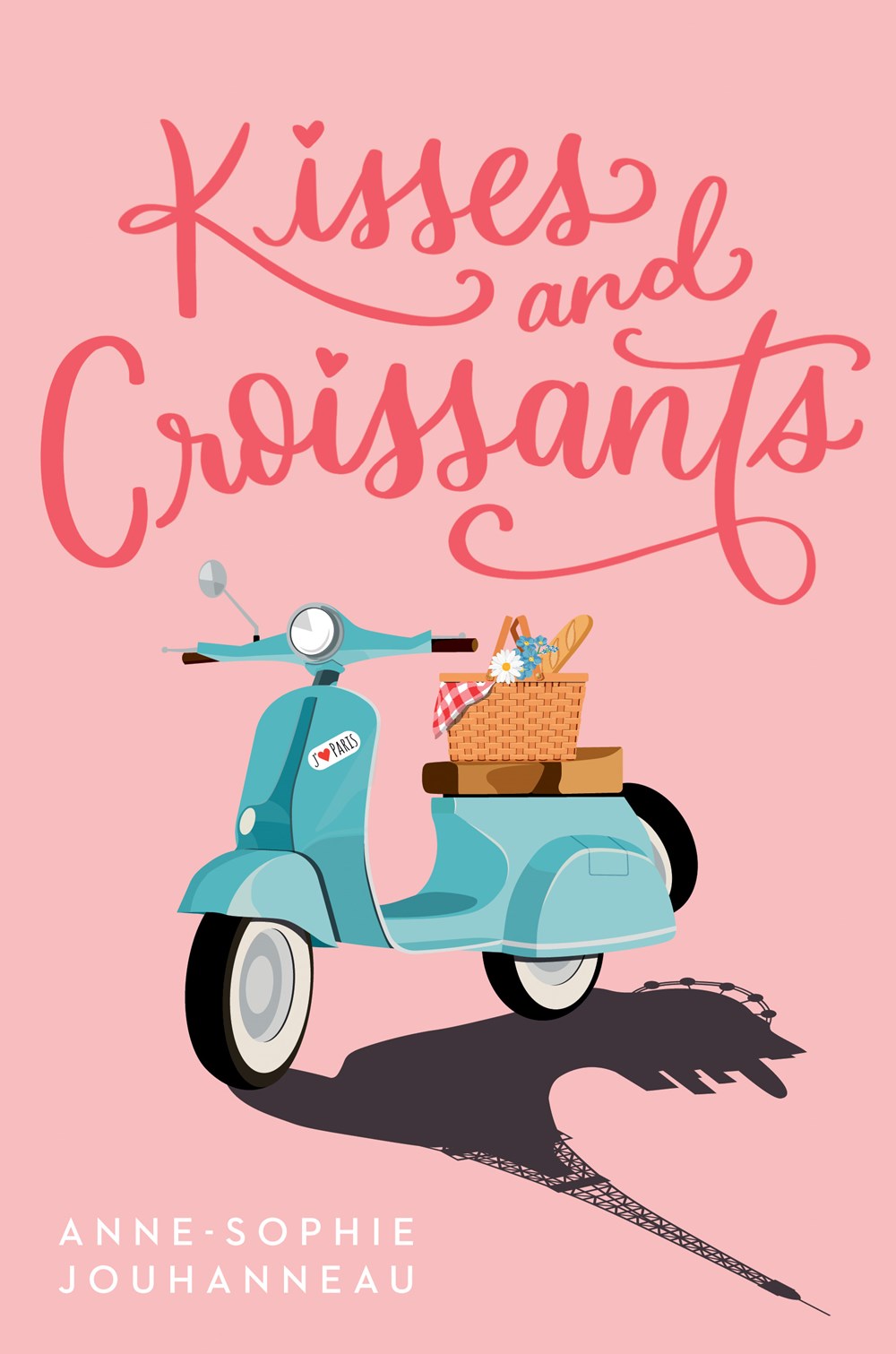 Author: Anne-Sophie Jouhanneau
Genre: Contemporary
Publisher: Delacorte Press
Release Date: April 6th 2021
Pages: 320
Spoilers: Nope, no spoilers! 
Rating: 
 (4 / 5)
---
Seventeen-year-old Mia, an American girl at an elite summer ballet program, has six weeks to achieve her dreams: to snag an audition with one of the world's best ballet companies. But there's more to Paris than ballet—especially when a charming French boy, Louis, wants to be her tour guide—and the pair discover the city has a few mysteries up its sleeve. 
In the vein of romances like Love and Gelato, this is the perfect summer adventure for anyone looking to get swept away in the City of Love. [Goodreads]
---
Dreams of a ballerina
As a ballerina living just outside of New York, Mia has always wanted to apply to the American Ballet Theater. She's close to this dream when she's accepted to the most elite ballet school in Paris. In just six weeks she will has to convince the teachers that she's the one they need. Six weeks to achieve her dream. But when she meets French heartthrob Louis, her dreams shift. Is ballet her only dream?
As a reader, you immediately notice her character changing. Louis shows her there's more to the world than ballet. But at the same time, Mia realizes that he might be keeping her away from achieving her dream: to do ballet. Mia changes her mind, and changes it again, and again – especially after finding out about a family mystery that has everything to do with ballet. She's a teenager, and we all know this is realistic behaviour. It's okay to change your mind, and then change it again – but sometimes it felt a tiny bit forced. Will her decisions ultimately make her achieve her goals and have her live her dream?
Writing style
I have to say that from the first page I was sucked into the book. The writing style is cute, fresh, and perfect for your typical YA romance. This story will give you all the feels of falling in love. It will make you yearn for a romantic date in the park or along the banks of the Seine in Paris. Jouhanneau will have you hooked and I think I finished the book within a day or two.
Je t'aime, Paris
As you've probably understood by now, the story is set in nowadays Paris, France. As soon as Mia sets foot in my favorite city on the planet, she gets introduced to pastries, croissants and French wine. I could not complain, as this was exactly what I needed. Most of the planet has been in some kind of lockdown over the last 13+ months or so, and we all need a little break every now and then. This book will feel like a city trip to Paris. You will love it, and you will fall in love with the cute bakeries, shops and cobblestone streets of Paris.
Conclusion
Kisses and croissants is a light hearted story about a girl trying to reach her dreams in the harsh ballet world, mixed with a story about that same girl falling in love and realizing that her heart not only belongs to ballet, but also to a very cute French guy. And above all, it's set in the romantic city of Paris. If you loved Love and gelato by Jenna Evans Welch, this book is right up your alley.
Curious about Kisses and Croissants? Go get it at your local bookstore or order it right here (there's a paperback, an e-book and a hardcover):
If you want to find more book reviews you can just click here.