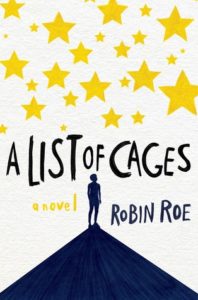 Author: Robin Roe
Genre: YA Contemporary
Publisher: Hyperion
Release Date: Januari 10th, 2017
Pages: 310
Spoilers: Nope, no spoilers, as I don't want to ruin this book for you.
Rating:
(4.5 / 5)
This book has been lying on my shelves and now I finally picked it up. This story is special to me, as I was diagnosed with ADHD a couple of years ago. This story features a main character that has ADHD and that is something I've never read before. So you can imagine, I was very curious to read his story. 
"When Adam Blake lands the best elective ever in his senior year, serving as an aide to the school psychologist, he thinks he's got it made. Sure, it means a lot of sitting around, which isn't easy for a guy with ADHD, but he can't complain, since he gets to spend the period texting all his friends. Then the doctor asks him to track down the troubled freshman who keeps dodging her, and Adam discovers that the boy is Julian—the foster brother he hasn't seen in five years.
Adam is ecstatic to be reunited. At first, Julian seems like the boy he once knew. He's still kindhearted. He still writes stories and loves picture books meant for little kids. But as they spend more time together, Adam realizes that Julian is keeping secrets, like where he hides during the middle of the day, and what's really going on inside his house. Adam is determined to help him, but his involvement could cost both boys their lives…" [Read more…]
The only critique point I have on this book, starts at the beginnen. The first couple of pages you need to get to know that characters. To me, the introduction of Adam and Julian was a bit foggy. It took me a couple of chapters to really know who's who and what was happening. After that, I totally got sucked into their story and I was looking forward to spending more time with them.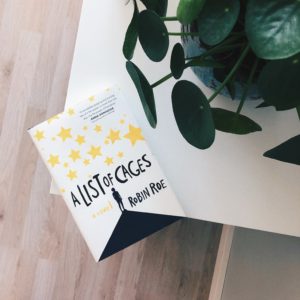 Adam and Julian are both very well written characters. Adam is the happy yet slightly overactive senior, Julian his younger drawn back friend. I really connected with Adam, as I know how it feels to be a little fidgety and not being able to sit down (both mentally and physically). We both like to be around people and I could see myself bursting out of the door to go running after spending too much time inside the house. Julian, on the other hand, is not very social. He doesn't like to be around people, as he expects them to not like him. But there's so much more to him that people can see, but I will not go into that too much, as that will spoil the whole book.
I think this book is written very well. It's not hard to read, yet there's a depth to every sentence that's been written. Robin Roe is a adolescents counselor and I imagine that that's the reason as to why this story is super realistic. None of the characters behave out of character, they're all just being teens without being annoying.
The book really got to me and Adam and Julian's story will stay with me forever, I think. The subject that Robin has written about is really heavy, yet she manages to write light heartedly and honest and the story never got me too depressed (though I felt so so sorry for Julian – who's, after all, a fictional character).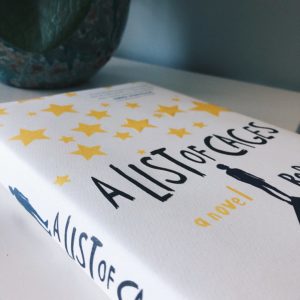 A List of Cages is an emotional and heartbreaking story about what friendship, love and trusts mean. It's about healing and it's about accepting yourself for who you are. I loved it and I cannot come up with any reason why you shouldn't love it as well!