I've been a fan of Taylor Swift for ages now, and I can remember my 13-year old self listening to songs like You Belong With Me and Back to December. Taylor Swift has been here throughout my whole high school career and I felt like she understood me. But now, at the age of 25, I must say that although I could still connect with her songs, I no longer felt connected to her. So when Netflix announced there would be documentary about her life, I was stoked. Will this documentary finally reveal more about our all perfect American girl TayTay?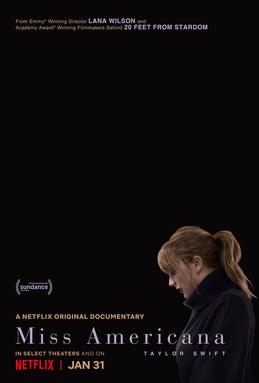 Release date: January 31st, 2020 (Netflix Original)
Language: English
Director: Lana Wilson
Duration: 85 minutes
Stars: Taylor Swift and family/friends
IMDB rating: 7,9
Rating: 
(4.5 / 5)
"A look at iconic pop artist Taylor Swift during a transformational time in her life as she embraces her role as a singer/songwriter and harnesses the full power of her voice." [IMDb]
The documentary is glossy, warm and intimate: a combination of what you might expect of Taylor Swift and the person behind all the glitter and sons about heartbreaks. It's a look into her crazy world, revealing that she got what she always wanted and more. But also that she has a lot to learn about using her voice for something positive, after being silenced as a country artist for so long.
'Good girl' Taylor Swift
The documentary takes you through her live as an artist chronologically: it does not tell the story of her career, although we see a lot of that. Above all, it tells the story of Taylor the artist and the person behind her image. Her life, her music, her views and everything she can and cannot say to not impact her career. From the start, it was honest, open and you feel like you finally get to know Taylor Swift. The documentary shows Taylor, the artist in glitter outfits, but also Taylor in sweatpants talking about how she feels about all the crazy stuff that's been happening in her life.
The most interesting thing, is how she explains that she has always tried to be a 'good girl'. At first, I always thought this is what her image needed from her, but it was actually something she wanted. She tells in her documentary that she lived for the approval and the applause of the audience, but she now figured out that's no way of living your life. She thought that as long as she didn't say or do anything that people might have an opinion about (besides her music), people would like her.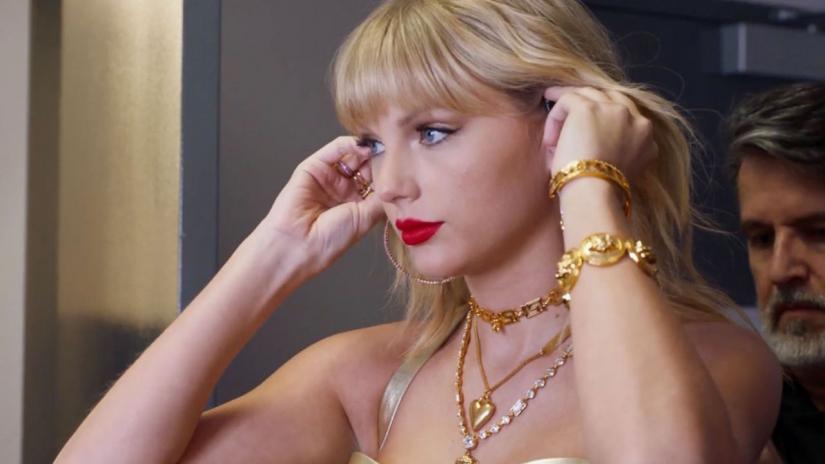 Finding her voice and 'killing' the old Taylor
But now, at the age of 29, she's over that. She found her voice. She now even speaks her political opinion, something she had to fight for in a room full of middle aged man who tried to convince her that her career would be over if she did. And despite their disapproval, she did it anyways. And her career is not over. It felt like such a big triumph, watching this scene. But I also felt so sorry for her having to go through this.
The documentary also shows that after te release of her hit album 1989, and all the critics she received, she went off the grid for a while. 'Nobody had seen my physically for a year" she says on film. She had to find herself and figure out where she wanted to go. And the Reputation album is the result of that: the old Taylor was dead. The good girl was gone. And she is totally okay with that.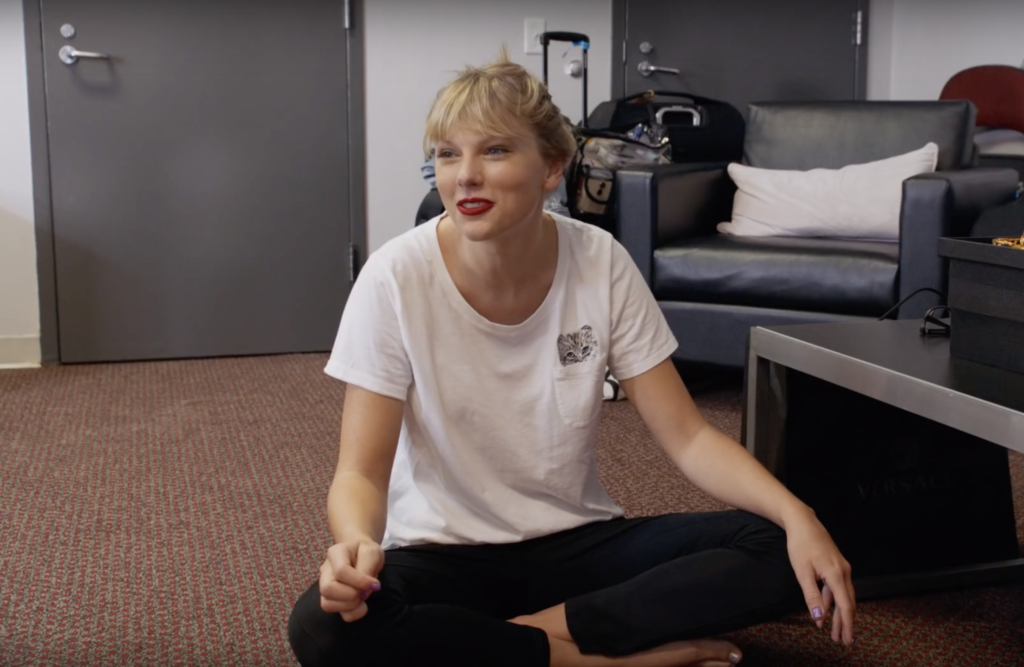 Personal
In the documentary, Taylor opens the book on the not so fun stuff that happened because of her being an artist. Her eating disorder issues, the sexual assault and being silenced for her political opinion (as mentioned above). I think that we, like Taylor did, have to come to terms with the fact that not even Taylor Swift is perfect. And I love that message.
Miss Americana is a documentary that finally shines light on the crazy world behind the picture perfect country/pop star singing about heartbreaks and pretty dresses. It shows the crazy standards the world has of artists and of women in general. Taylor Swift is humanized in this documentary, and I think director Lana Wilson portrayed Taylor perfectly.