USA! USA! USA! USA!
That's right, I went there. Literally. On my own. And I will tell you all about it.
I had planned everything, I would go to New York for two weeks and then fly to Los Angeles for two weeks. The ultimate tourist experience, obviously.
New York:
This being the first trip I actually made alone, it was sort of scary to arrive at the airport in New Jersey without having any idea of where to go next. So I took a cab. I stayed at a place I found on Airbnb, so it was a strangers' apartment, which was the best decision I have ever made.
I couldn't have asked for a better host. Her name was Suehay, she was super helpful and brought food home from her work (which was great, to be honest. I didn't have to worry about starving and all that.) She pointed me to Riverview Fisk Park, which gave the most awesome view of Manhattan you could ask for from Jersey.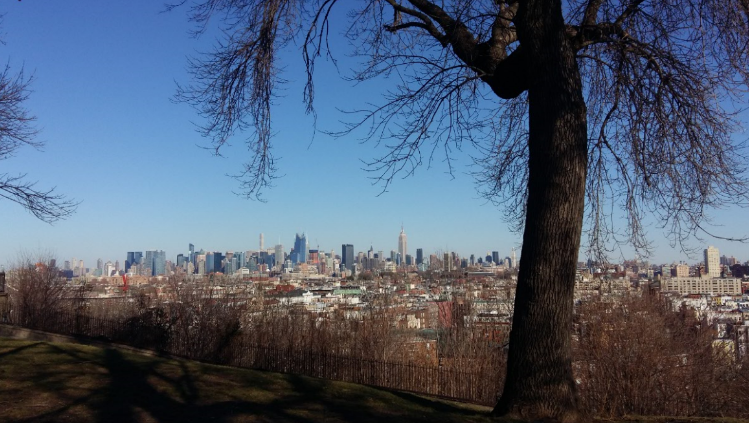 The first thing I noticed when I went into Manhattan was that it was not as big as I expected it to be. I had not taken the subway once, which I thought would be a must to see everything there is to see. And I saw a lot.
So I stumbled into Times Square, walked on to find Central Park and from there I walked around. This was my plan for most of the days and it seemed to work. I got out at the stops Google told me to (train from Jersey City to Manhattan was the only public transport I took) and just walked into any direction until I would find something cool. This way I found The High Line, WTC, Battery Park, Union Square, The Brooklyn Bridge, Grand Central Station and a way-too-awesome store, Midtown Comics, where I bought the "I am not Daredevil" shirt I wore to Comic Con.
Needless to say, my time in New York was more than amazing. It was everything and more I could have asked for with a very big thanks to my host, Suehay.
PS: Suehay and I became friends on Facebook and she has decided to come to The Netherlands in 2017, which I am very much looking forward to.
Los Angeles:
Going from New York to Los Angeles was really a breeze. I had packed my stuff, said goodbye to Suehay and left for the train to the airport. This was all so easy. Once on the plane, I made friends with the guy next to me. Don't remember his name, but he had been to the Netherlands several times because his son was dating a Dutch girl. He was flying to LA to enjoy his apartment near the beach. We bonded over shows and movies. I convinced him to watch Daredevil, which I see as an accomplishment, obviously.
At the airport, ready to go to Union Station to get to the apartment of my second Airbnb host, I already noticed how nice people were here.  I was going to take a bus that goes straight from LAX to Union station but then the driver told me I can't pay cash (which was all I had). He told me to get in anyways and he would just drive me there for free.
At the apartment, I found out that the family of the host doesn't speak English at all but she was nice enough to show me everything in the room anyways. I have not seen any of them after this, so this was definitely a lot different from my New York experience.
My first mission was to find the Hollywood Walk of Fame, which I did. I went there, I walked around, went into gift shops and had a Dunkaccino from Dunkin' Donuts and then agreed to go on one of those tours that would drive past celebrity homes, up to see the Hollywood sign (from quite a distance) and through Beverly Hills. This was such a good tour. I met two guys, whose names I do not remember and we had so much fun in the back of the bus.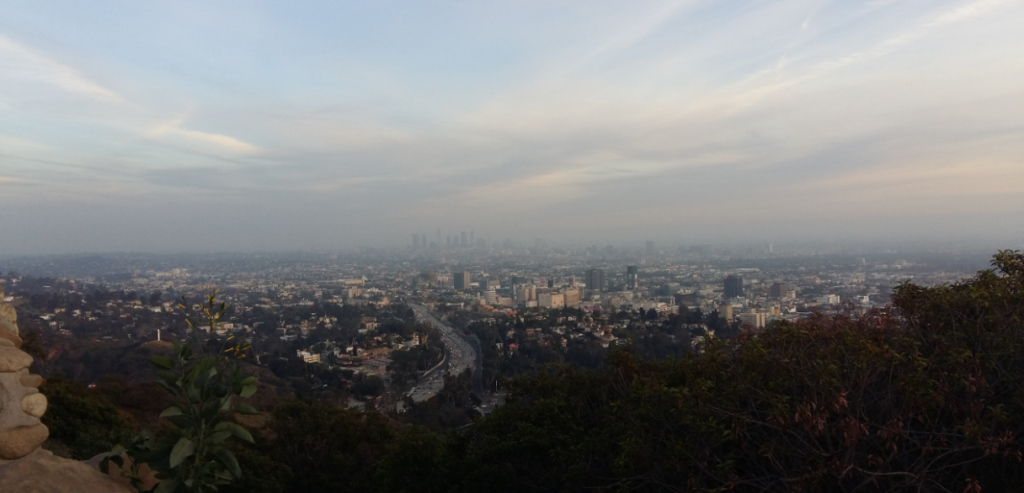 I did my best to visit all the sites and everything but Los Angeles was really big and I didn't really know where to start. Luckily, because I was watching someone play the piano at Union Station along with some other people, one of the guys (David) watching decided to ask me to go to Griffith Observatory some time. This was such a good idea and I am so glad that I said yes.
David and I met at Griffith Observatory on a Sunday and he bought me tickets to see a show about space and the universe and all that, which was truly amazing. Next to Griffith Observatory, there was a hiking path that would get you the best view of Mount Hollywood which carries the great Hollywood sign, obviously.

David is also one of my Facebook friends now. He would like to go to the Netherlands to check out the Escher museum, which I would gladly show him.
Along with these amazing activities and sites, I have also been to Universal Studios, Santa Monica and Venice Beach!
It's an understatement to say that I enjoyed my trip more than anything else. I met amazing people, learned how it is to 'live' in the US for a month, I've seen some really awesome things and I can't wait for my new friends to come visit the Netherlands!