Have you seen so much magic in the past month, with the just-released Harry Potter book and Fantastic Beasts movie in the spotlights and are you slightly obsessed with anything magic-related and want more of it, but don't want to seem HP-obsessed? Look no further! I have made a list of watch-worthy movies featuring or about magic just for you.
Now You See Me (2013)
Now You See Me was a hit. It was a really popular movie not only because of its cast, but its story as well. It's about four magicians, each with their own specialty, who  want to get into an order called "The Eye". The film stars Jesse Eisenberg, Woody Harrelson, Dave Franco and Isla Fisher as The Four Horsemen.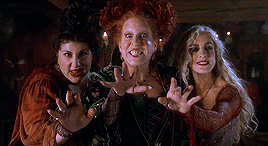 Hocus Pocus (1993)
Sarah Jessica Parker, Bette Milder and Kathy Najimy star as the Sanderson Sister in this magical film. Directed by Kenny Ortega, this movie is about three sisters who are resurrected on Halloween. Two teens, a girl and an immortal cat take the duty upon themselves to stop them.
Stardust (2007)
This could be Charlie Cox' great breakthrough movie. In this movie, he wants to be the boyfriend to a girl who he has had a crush on since forever. She'll say yes, if he retrieves a fallen star and brings it to her. The fallen star turns out to be a girl, who he then convinces to go back to the village with him, where the girls of his dreams awaits.
The Illusionist (2006)
One I have not seen myself, but hear great things about. With its 7,6 IMDb rating, I expect it to be watch-worthy. An illusionist will do anything to be with the love of his life. She is a duchess and he is a peasant, which makes their love forbidden.  They use his skills to free her from her arranged marriage.
Spirited Away (2001)
A young girl gets trapped into the spirit world, ruled by Gods, witches and spirits. Her parents are turned into pigs by the with Yubaba. The girl must work in her bathhouse to free her family and return to the human realm.
The Prestige (2006)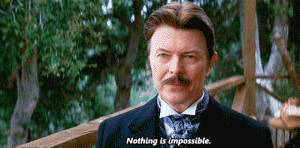 There is no "real" magic in this film, but it does deserve a spot on the list. This movie is about two guys who both try to be the best stage-magician and engage in a competitive one-upmanship with tragic results.
I hope you've found something to your liking among these movies. Let us know which one seems most interesting to you or which movie you wish to have made the list in the comments!