Summer is officially here and it's time to hit to beach to 1) sun bathe and get your tan on 2) take a jump in the ocean if you dare and 3) read tons and tons of books while enjoying a nice cool drink. I might opt for a combination of both, because why not – am I right? As always, I've selected five books that you should not miss this month! Which of these books are on your tbr as well?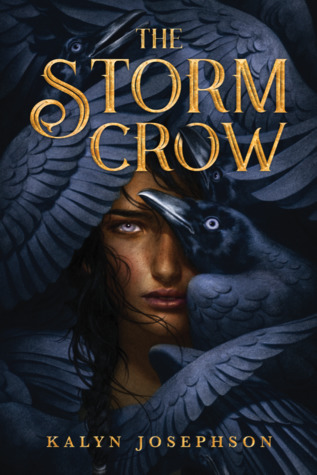 1. The Storm Crow (The Storm Crow #1) – Kalyn Josephson 
Release date: July 9th 2019
Publisher: SourcebooksFire
This new fantasyseries is highly anticipated on Goodreads, which is also exactly why I've put it on the top of my list. The story is set in a tropical (!!!) kingdom, and is about princess Anthia whose kingdom has been destroyed. Her sister Thia is running the kingdom, and only when she's forced to married the prince whose kingdom destroyed theirs, she comes to action. Read more…
2.