Yesterday, Julie Kagawa, best known for The Iron Fey series, visited the Netherlands. She came here to sign her newest book, which has just been released in the Netherlands: Rogue (in Dutch: Rebel. The Iron Warrior isn't released here yet). In the morning, she went to Boekhandel Stevens in Hoofddorp (happy birthday Lisa!), and in the early afternoon she signed at Boekhandel Donner in Rotterdam. I followed her around yesterday and made a vlog about it (see video below).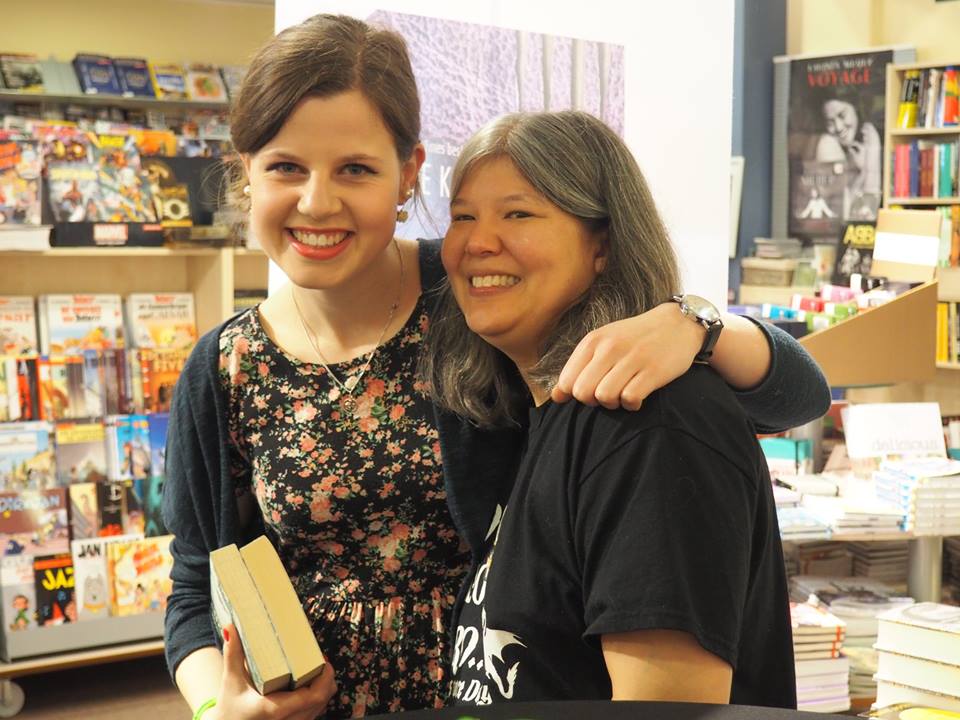 (photo: Boekhandel Stevens)
Julie Kagawa is super kind and spoke personally to all of her fans. We got to sign 2 books per time, since Julie's hand needed some rest every now and then. We got to take pictures with her and ask her some questions. At Donner she did a small Q&A. She talked about how she got her first publicist and how she got her first book deal: The Iron King. My vlog doesn't contain the full Q&A, but request it if you want it by sending and email at info@dutchbookchick.com! Julie had a tight schedule, and after leaving the Netherlands, she went to Antwerp in Belgium where she'll be today. Tomorrow she'll be back in the Netherlands to do a couple of interviews and a high tea with her biggest fans (Katja WON! She'll take me to the high tea tomorrow!). So that'll be so much fun!
Don't forget to watch the video of yesterday's booksignings and please give it a thumbs up if you enjoyed it! Stay tuned for more cool book-ish videos, pictures and blogs this weekend, because I'll be doing a lot of epic things the next couple of days!
Love,
Nanouk