Happy new 2017! 2017 is going bring us so many awesome books! In January alone you can fangirl about tons of books. I'm really looking forward to another year of amazing books and I hope you have set a challenge for yourself (I did, more about that is coming tomorrow). But now first, the young adult book releases of January 2017! Which book are you looking forward to the most?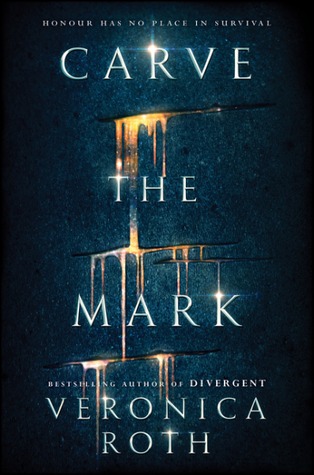 1. Carve the Mark – Veronica Roth
Release date: January 17th, 2017
Publisher: HarperCollins
YES! YES! YES! I think this book is THE most anticipated book of 2017, and we're pretty lucky the release date is set for January 17th, instead of, you know, something far away in September or October. Carve the Mark is the first book in a new duology written by the amazing Divergent author Veronica Roth (I MET HER! She's so nice!). Since we're all so excited about this book, I will just drop the burn. The whole freaking thing. It sounds different from Divergent, yet still feels familiar. Enjoy:
On a planet where violence and vengeance rule, in a galaxy where some are favored by fate, everyone develops a currentgift, a unique power meant to shape the future. While most benefit from their currentgifts, Akos and Cyra do not—their gifts make them vulnerable to others' control. Can they reclaim their gifts, their fates, and their lives, and reset the balance of power in this world?

Cyra is the sister of the brutal tyrant who rules the Shotet people. Cyra's currentgift gives her pain and power—something her brother exploits, using her to torture his enemies. But Cyra is much more than just a blade in her brother's hand: she is resilient, quick on her feet, and smarter than he knows.

Akos is from the peace-loving nation of Thuvhe, and his loyalty to his family is limitless. Though protected by his unusual currentgift, once Akos and his brother are captured by enemy Shotet soldiers, Akos is desperate to get his brother out alive—no matter what the cost. When Akos is thrust into Cyra's world, the enmity between their countries and families seems insurmountable. They must decide to help each other to survive—or to destroy one another.
Who's excited for this book as well? In the Netherlands, we're pretty lucky. The Dutch publisher of the book, Best of YA, is celebrating the release of the book on January 17th, in a bookstore in Amersfoort. If you're on the guest list (anybody is welcome), you go to the party, pay €18,99 for the part, the goodie bag AND the book (which itself is €18,99). Cool, huh? More information can be found HERE. Excited for the book? Read more…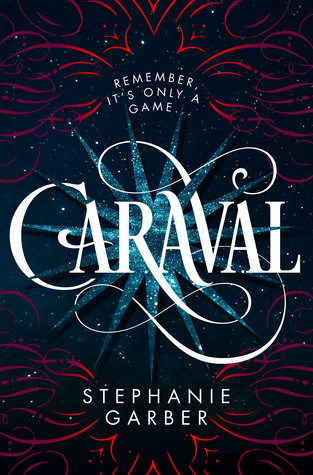 2. Caraval – Stephanie Garber
Release date: January 31st
Publisher: Flatironbooks
GUYS! THIS BOOK! In the Netherlands, it's been released for a while now. People were pretty positive about the book, which is the first in a series of books that will hopefully come on the near future. I've written a review of the book in Dutch HERE and in English for Young Adults Book Central HERE. The book tells the story of Scarlett, who's sister left for Caraval, a magical place that is a game: the prize is a wish. Scarlett chases her sister and finds out nothing on the island is what it seems to be. Mysterious right? Read more…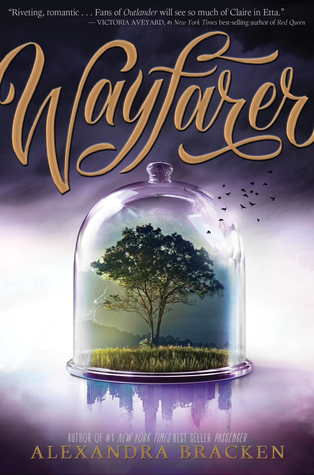 3. Wayfarer (Passenger #2) – Alexandra Bracken
Release date: January 3rd
Publisher: Disney-Hyperion
This book is the second book in the Passenger series, written by Alexandra Bracken. I have to be honest: I haven't read Passenger yet, I haven't even bought it yet, but I'm getting more excited now that I am writing this blogpost about it. Passenger is a fantasy book, about violin player Etta, who finds herself in a dangerous fantasy world after losing everything she loves. She finds out about a legacy and a familiar she's never heard of before. Who is she, really? Wayfarer follows up to that story. The object she and Nicholas (I'm shipping them. Don't even know them yet, though.) needed is gone, and so is Nicholas. WHAT? Ok. I'm adding this to the top of my TBR! Read more…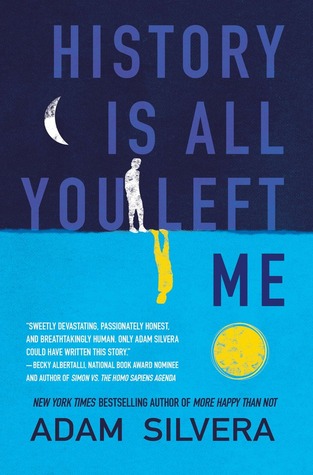 4. History is All You Left Me – Adam Silvera
Release Date: January 17th
Publisher: Soho Teen
Adam Silvera has become really big in the YA-world. I haven't read any of his books, but this book caught my eye. People have been telling me to read his book for ages now, so hopefully my TBR will shrink fast enough to read one of his books really soon. This book, History is All You Lef Me, tells the story of Griffin. His first love and ex-boyfriend Theo dies in a drowning accident and Griffin's universe implodes. While he tries to work out his feelings with Theo's new boyfriend, Jackson, his life is falling apart. This contemporary novel sounds really interesting! Read more…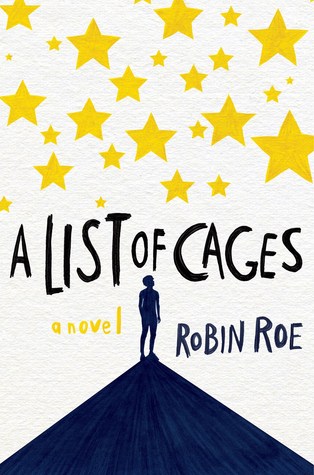 5. A List of Cages – Robin Roe
Release Date: January 10th
Publisher: Disney-Hyperion
A List of Cages tells the story of Adam Blake. He's in high school, he's a senior and the best elective they ever had. Besides that, he's the school psychologists side-kick and gets to help his friends by texting them. When the school psychologist tells him to track down a student, Adam finds out it's his foster brother from five years again. (Sounds pretty cool). At first, he feels like Julian is the way Adam remembers: kindhearted. But after not too long, Adam finds out that Julian is keeping secrets and that he hides inside his house during the middle of the day. (OMG – what? Is he a vampire?). Now lets be serious: something is wrong and Adam is determined to find out what's wrong. And this might cost both boys their lives. Read more…
So that's for January (of course, there's much more, but a top 5 seems more realistic than a top 50…)! What do you think about these books? Are you looking forward to one of these in particular? Let me know down below!