Happy New Year booklovers! Hopefully you'll be able to read a lot of great books in 2016! We sure are ready for 2016, and are really looking forward to welcome two new team members at February first. We have some resolutions for the 2016 and we'd love to share them with you. Here they are.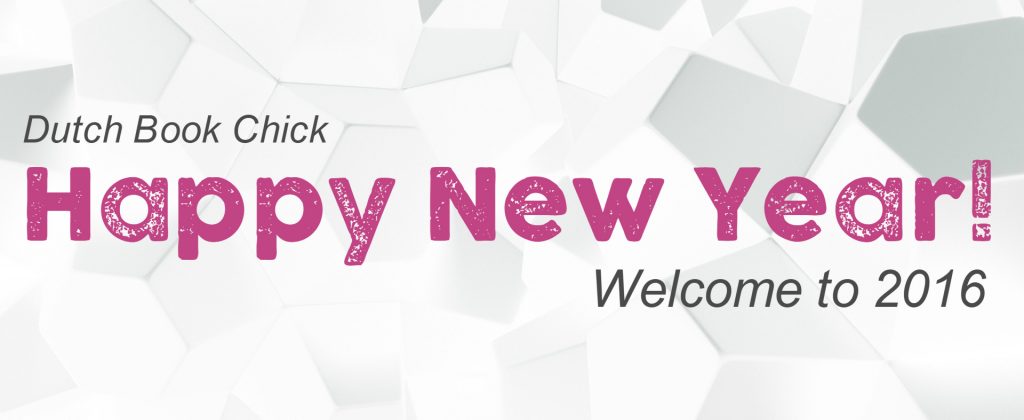 Rebecca: 
There are so many movies coming up in 2016. Some of the movies I am looking forward to are; X-Men: Apocalypse, Deadpool, Suicide Squad, Doctor Strange… These are just a few on my list of must-see movies.  Some of the Christmas gifts I got this year are books, so those are on my to-read-in-2016 list. The books I have been given are "Under the Never Sky", "How To Train Your Dragon", "How To Be a Pirate" and "Wither" from the "Chemical Garden" trilogy. Of course this list will expand as the year goes on!
Frederique:
This year I have my finals of high school, so my resolutions are all about graduating and doing the best I can to get the best results. I also want to read more books this year: something that hasn't really happened in 2015. So that's something I'm really going to try.
Nanouk:
For 2016, I want to be more structured. My life is a mess at any given time during the year, so I want to create a life that I can relax in. Get things done in time, sleep more, eat healthier. Just the normal things. I also really want to try again to really win my Goodreads challenge: I want to read 52 books this year. I got 40-ish in 2015 (excluding the books I have to read for school, which might be over 15). So that's a thing. I also want to try to really improve DBC and make it even more entertaining to read. And yes: more give-aways. I will also try to not buy books I cannot read. So it's be like: for every 5 books I read, I can buy myself a new one. That's all. So yeah, 2016 is going to be fun!
GOODREADS CHALLENGE:
To read: 52 books.
So my question to you guys is: what other fun reading challenges are you participating in? Are you going to read 5 books from a couple of different genres? Are you reading books in 5 different languages? Please let us know!
Happy 2016!