Hi guys,
You cannot imagine how amazing my weekend has been! Yesterday you've all seen how I traveled from Hoofddorp to Rotterdam to be at the signings of Julie Kagawa at Friday. Today I'll show you footage of the release party of the Dutch version of "Six of Crows" by Leigh Bardugo, which took place at Donner yesterday evening. The Dutch publishers, Blossom Books, hosted the event and I have to say I was really impressed.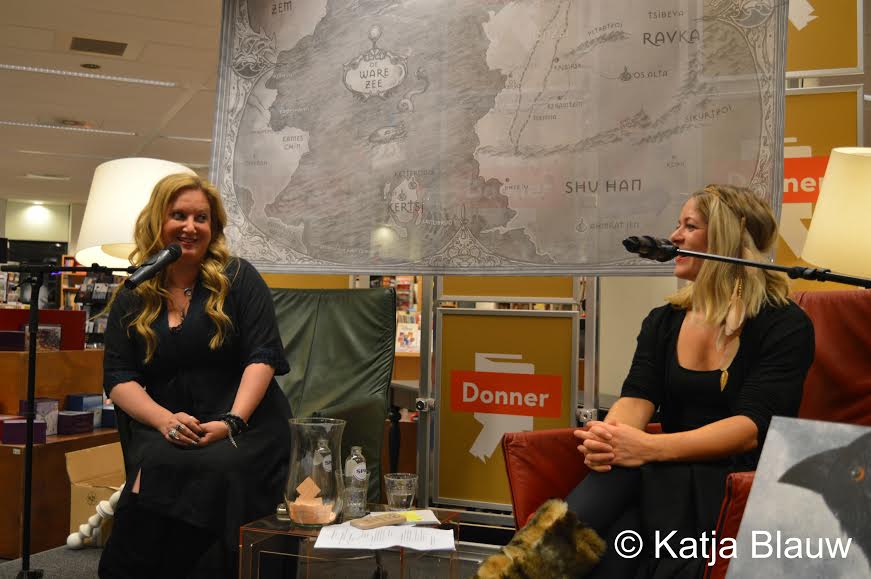 The evening started of with a very long, interesting, funny interview, which I will put into another video this week (editing takes time and I want to show you the whole evening today). After that, we played the Grisha Games (same story: another video this week), which was very entertaining. Leigh was challenged by two readers to answer questions about Dutch YA books, Leigh herself and the Grisha books. In the end, she did actually win, but she announced Sanne to be the winner so she took home the price!
After that, group 1 could get their books signed, while group 2 could play an escape game, get cake, get their picture taken en just wonder around the book shop talking to other booklovers. Since I was in group 2, I had to wait pretty long. After I heard I'd meet Leigh again on Sunday, I decided to skip getting my books signed and have it done the day afterwards (which I did today!), so Leigh wouldn't have to sign even MORE books when is was getting already pretty late 🙂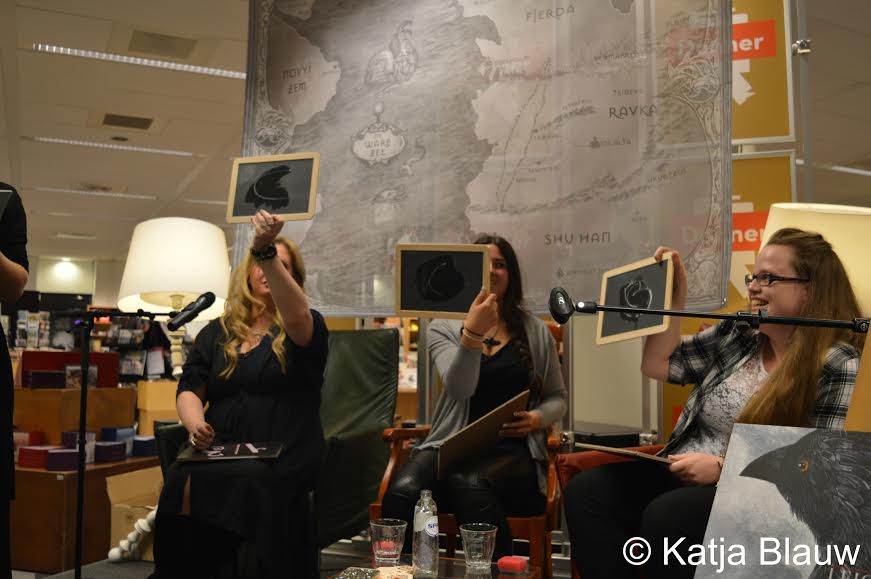 The whole evening was pretty amazing and Leigh is such an amazing person! She could talk about her books, writing, hobbies and her life as a writer forever and nobody would complain. I want to thank Blossom Books for hosting this event, but also Boekhandel Donner for their awesome bookshop!
Here's my vlog about yesterday! As told before, this one doesn't include the interview nor the Grisha Games (than the video would be about an hour), so those will be released on YouTube later this week.
Thanks again for watching and reading,
Don't forget to subscribe to us on YouTube: we'll upload a lot of cool videos this week!
Love,
Nanouk
BIG PS: Thank you Katja  from ThatBlondeWoman.com for the pictures! You guys should check out her website, she'll publish more about this event, including pictures, on Monday!