Hi guys,
The days are dark, the weather is cold and maybe, just maybe, during Christmas a couple of snowflakes will fall. Unless you're living in Australia and are celebrating Christmas at the beach, I think we can all agree on the fact that a white, snowy Christmas is one of our biggest wishes every single year. You can get warm inside, drink hot chocolate, peek under the Christmas tree to look for presents, and of course eat all you want. Because, lets be honest, Christmas is just a big "ALL YOU CAN EAT" buffet that starts at December 24th and ends around the first week of January after finally having finished all of the leftover in you fridge.
I'm getting there. Because this post, is all about Christmas books. What is better then sitting on the couch, wearing very fluffy socks and a very very very ugly Christmas sweater, while reading your favorite Christmas novel. Be prepared, because here's a list of 3 novels that are, according to us, the best books to read during (your) Christmas (break).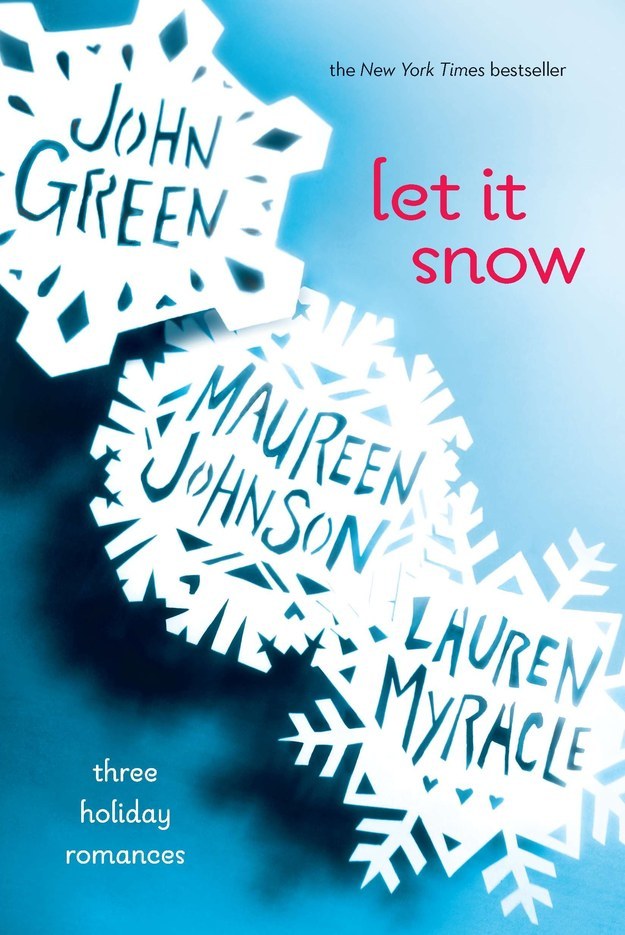 1. Let It Snow – John Green, Maureen Johnson and Lauren Myracle
I'd say "Tale as old as time", but that'd be weird. But Let It Snow by John Green, Maureen Johnson and Lauren Myracle is a classic. Three stories in one book. Let's be honest about this; what else does a booknerd want?  This book involves Christmas Eve, lots of snow and red ribbons. You will fall in love with this book instantly!
2. My True Love Gave to Me: Twelve Holiday Stories – Stephanie Perkins, Holly Black and many more
This bundle of books will bring you lots and lots of joy over your Christmas-break. Twelve stories to enjoy when it's snowing outside and you're trying to warm up your feet for the hundred time, without results. I think you need this. I know I need this. GO GET IT.
3. Dash & Lily's Book of Dares – Rachel Cohn & David Levithan
This adorable book as about Dash discovering a notebook full of challenges written by Lily. Dash and Lily meet, talk and fall in love discussing their dreams and wishes. This heartwarming story will definitely warm you up during the cold of December. And isn't that exactly what we all need? Like. Right now?
I think this small top 3 will keep you warm and cozy during 2015th Christmas(break). If you have any other book in mind, please add it down below in the comments section! We'd love to read some recommendations 🙂
Happy holidays everyone!
x