With the cold setting in, nothing is more relaxing than throwing on the fluffiest clothes you own & watching a winter movie. You know, those movies that make you feel warm, happy and most importantly: very excited for Christmas. Winter isn't exactly my favorite season, I don't do well with cold and those depressing winter nights are just nasty. Luckily, we got Hollywood to help us out here!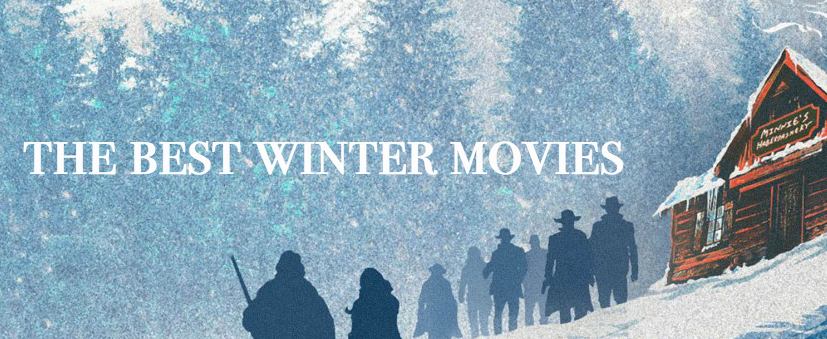 Now, this isn't going be a Christmas movie list because that's a genre on its own. No, it's going to be a list of movies to guide us all into the winter weather. Let's go!
The Holiday
This movie, starring Kate Winslet and Cameron Diaz, is always at the top of my list. The plot is about two woman who are totally done with their lives, and decide to sign up for one of those website that lets you trade houses with a complete stranger. It's sweet, it's funny, it has Jude Law (reason enough, in my opionion) and will leave you feeling all nostalgic and happy.
Eternal Sunshine Of The Spotless Mind
What can I even say about this movie at this point, that hasn't been said before? It's definitely one of my favorites and I'll sneak it on any "best movies" list for as long as I can get away with it. The movies features Jim Carrey at the top of his game, Kate Winslet and Kirsten Dunst. Trust me, put it on and let it carry you away. And bring tissues- lots of tissues.
Star Wars: A New Hope
I'm a huge, huge, huge Star Wars fan and nothing screams comfort and fun more than the original trilogy to me. It reminds me of long winter days, hot chocolate and family fun. Sure, the special effects are a little old but you can't deny the magic of the story and the much beloved characters. It can be a bit confusing to know where to start watching the Star Wars movie, but you can easily work you way up from here. Settle in and ENJOY.
Love, Actually
Yes, yes, I know. I promised no cheesy Christmas movies but I can't make a winter list without putting this gem on there. It's hilarious, sweet, touching and I would honestly watch it every damn season. Amazing storylines and just about every British actor ever. Just give into this Christmas vibes and put on this guilty pleasure. Thank me later.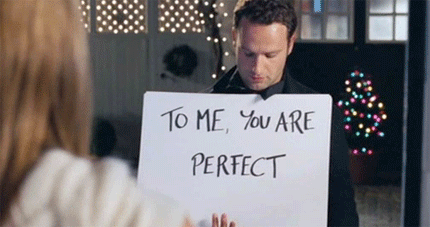 The Chronicles of Narnia: The Lion, The Witch and The Wardrobe.
A classic, guys! Let this movie transport you to an entirely different world – literally. Four kids travel to the land of Narnia, and find themselves at the center of a war for power. Try to resist the urge to check your own wardrobe for a portal to Narnia after this one.
Runner ups: I could easily make this a list with 80 movies, but since that might get a little boring for you guys, I managed to narrow it down to just five. Still, I'm stubborn and horrible at making decisions so, I present to you: the also really amazing winter movies who almost made this list.
Happy Feet
Penguins, dancing, songs and a cute message. Why not?
Home Alone
Technically a very Christmas movie and I didn't want to have too many of those, it had to make way for Love, Actually. I don't think I'll have to explain the plot to any of you, but here we go: kid accidentally gets left behind by family, chaos ensues. Still very worthy of a casual winter-watch.
Any Harry Potter movie
These didn't make it to the list, because I couldn't exactly choose which would be best to watch. Plan a marathon. You know you want to.
Snowpiercer
A movie about society on train. Chris Evans stars as a member of the lower classes. Truly a wild ride (ha ha, get it?) and something of an eye-opener.
Pride and Prejudice
It got absolutely nothing to do with winter, but I truly believe the chemistry between Mr. Darcy and Elizabeth is the best cure for the winter blues.
What are your favorite winter movies? Tell us in the comments!