April has arrived and the whole world is in some sort of quarantine. This might mean for you that you have more time to read books (it does for me but I haven't used this time properly yet – oops!). Anyway, if you need some additional inspiration for April, here are some new April 2020 YA Book Releases!
1. Rules for Being a Girl – Candace Bushnell & Katie Cotugno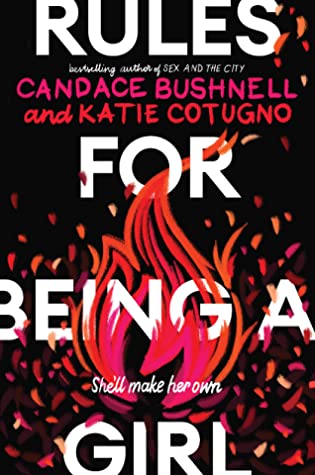 Release date: April 7th 2020
Publisher: Balzer + Bray
If you're looking for a feminist book this month, Rules for Being a Girl is the right title for you! Marin has always been a star student, but when her English teacher Mr. 'Bex' Beckett comes on to her, she wonders if she might have let him on. When she finds the courage to report what happened, nobody believes her. And now she has to face him in class every day. How she fights back? She starts a feminist bookclub! Read more…
2. The Lucky Ones – Liz Lawson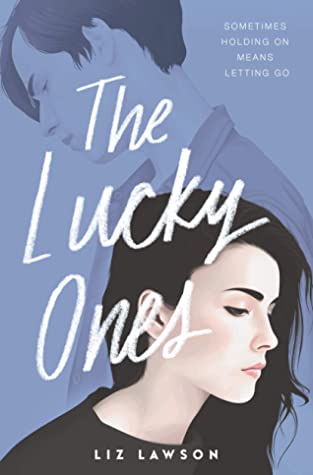 Release date: April 7th 2020
Publisher: Delacorte Press
May is a survivor, but she doesn't feel like one. It's been eleven months since she lost her twin brother in school shooting, and she doesn't know how to cope with the fact that's she the only one that walked out of that band room alive that day. And then she meets Zach. His mother decided to defend the shooter and he lost almost all of his friends. But when his best friends drags him to band auditions, he meets May. And maybe, together, they can learn how to survive. Read more…
3. Girls Save the World in This One – Ash Parsons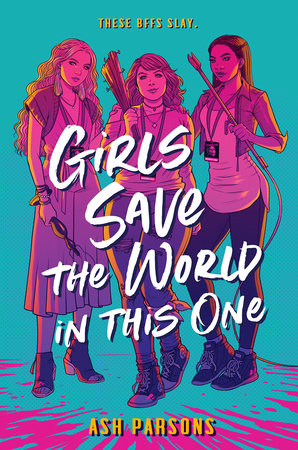 Release date: April 14th, 2020
Publisher: Philomel Books
Imagine Shaun of the Death and Clueless all packed together in one YA-book. Yes – have you imagined it? Sounds pretty good if you ask me. Girls Save the World in This One tells the story of June and her friends who decide to visit ZombieCon. She and her friends are planning on hitting the panels, the photo opts and everything else that happens at conventions like these. Everything seems perfect, until somebody bites a panel member and all hell break lose. Can they save the world? Read more…
4. The Empire of Dreams – Rae Carson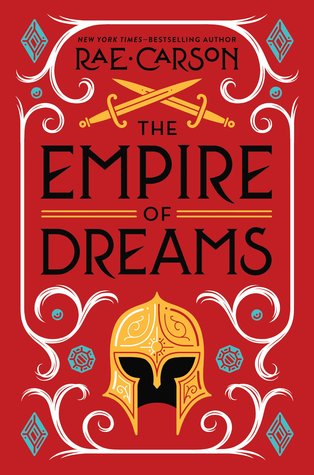 Release date: April 7th 2020
Publisher: Greenwillow Books
Remember the Girl of Fire and Thorns trilogy? This story is set in the same world, only it's now a stand alone. The Empire of Dreams tells the story of Red Sparkle Stone, who was almost adopted by the empress when she was a baby. Yet somebody stopped that from happening. Now her only goal is to get into the legendary Royal Guard, something no woman has ever done. But then she starts wondering: who wanted her to fail her as a princess? What was (or is?) his/her agenda? But first: how will she survive recruitment year? Read more…
5. Clique Bait – Ann Valett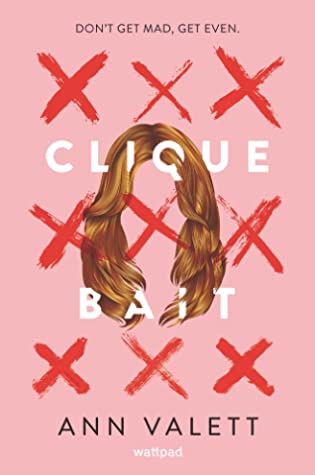 Release date: April 28th 2020
Publisher: HarperTeen
Who doesn't love a high school drama? Because I am a sucker for it! Clique Bait feels like Pretty Little Liars meets Burn for burn and is actually a Wattpad debut! When Chloe's best friend's life gets ruined, she's in for revenge. She gets a make-over, deletes all evidence that she's ever been friends with Monica and is en route to take the mean girls down, one by one. But than, when she's infiltrated into the inner circle of Monica's bullies, she falls in love. Now she has to decide between her oldest friend and her heart. Read more…
This was my April 2020 YA Book Releases! What books are you looking forward to the most this month? Please let me know down below in the comments.