GUYS!!! The ending of 2016 is near, and that means we'll look back on 2016. What has happened this year? What did we do? Do we have any favorite movies, series or books? Look back on 2016 with us!
Books
S.J. Maas 
S.J. Maas blew me away with her books. We had an amazing release party in the Netherlands and we got to read A Court of Thorns and Roses (and: A Court of Mist and Fury) before they were even released in our country. We went to an amazing cast, wore masks and had a high tea. Thanks Best of YA for this experience! (Dutch review of "Hof van doorns en rozen" can be found HERE).
YALFest
In 2016 we also had the first ever Young Adult Literature Festival and it was just A-MA-ZING! It was held at the most beautiful location and the team we worked with was just marvelous. I got to meet Becky Albertalli, Tahareh Mafi and so many other wonderful authors. We had classes in vlogging, Instagramming and writing. There was food. There was music. There were so many amazing people. I cannot wait for YALFest NL 2017 (APRIL!!!). I got some pictures for you: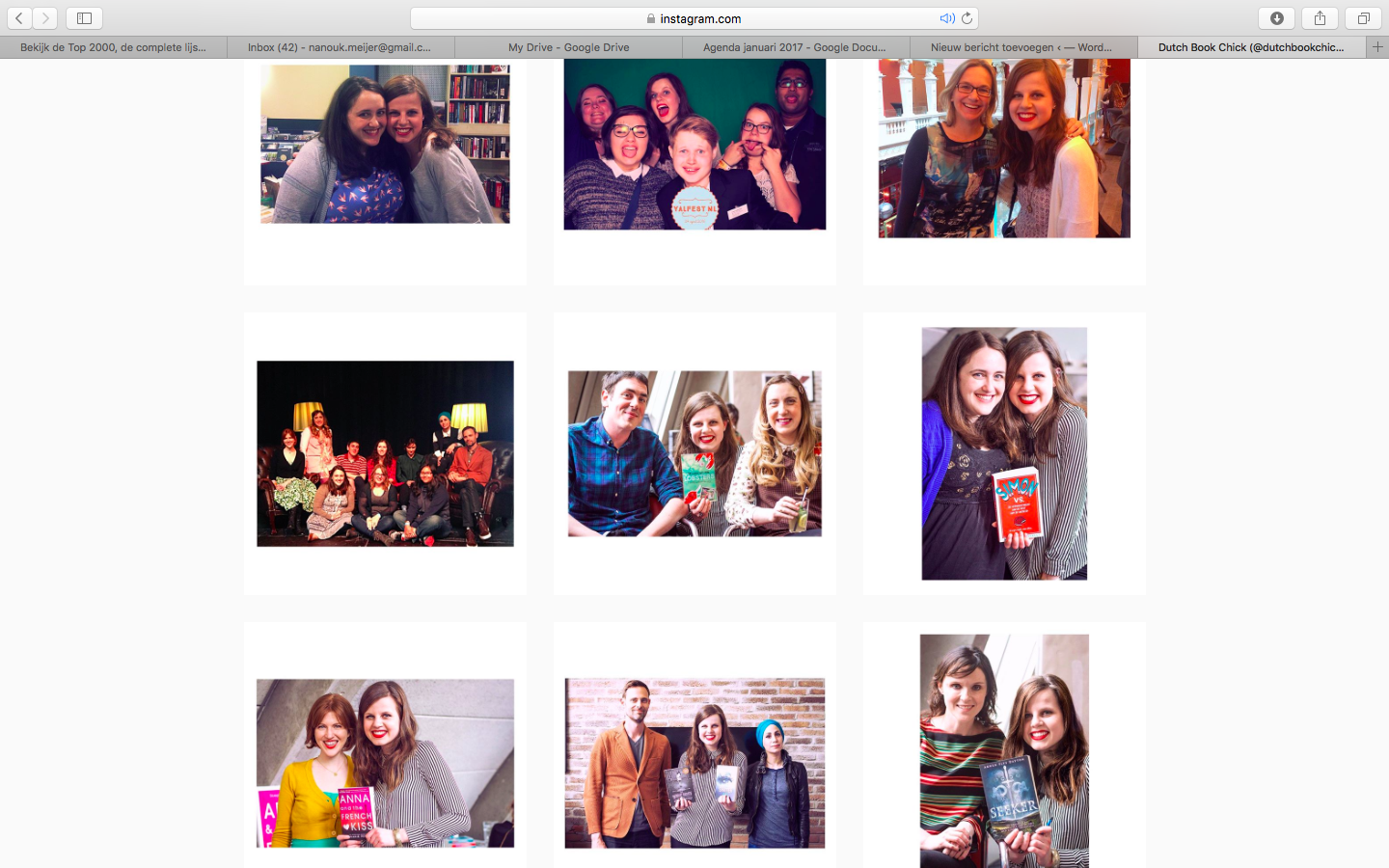 Alyson Noel / London
I am a big fan of Alyson Noel, and in 2016 I got the chance to read her new book (Unrivaled / Rivalen) and interview Alyson. I did a couple of challenges to get the interview (and a trip to London, the video can be found down here) which was amazing. Alyson is an amazing author and a very sweet woman. I'm super excited for the second book in the series (Blacklist / Zwarte Lijst) which will be released in spring (I ALREADY GOT A COPY!!!). My trip to London with my sister was the result of winning the challenges, and you can find my vlog down here:
YALFoort
YALFoort is a smaller version of YALFest, and it was soooo good. Again, I was able to help the organization that day, and I got to meet so many amazing authors. I was also invited to do the interview at the main stage. So I met: Jenny Han, Lisa Williams and Laure Eve. It was such a fun day. The weather was great, the people were great… we're planning this event again in 2017, so stay tuned!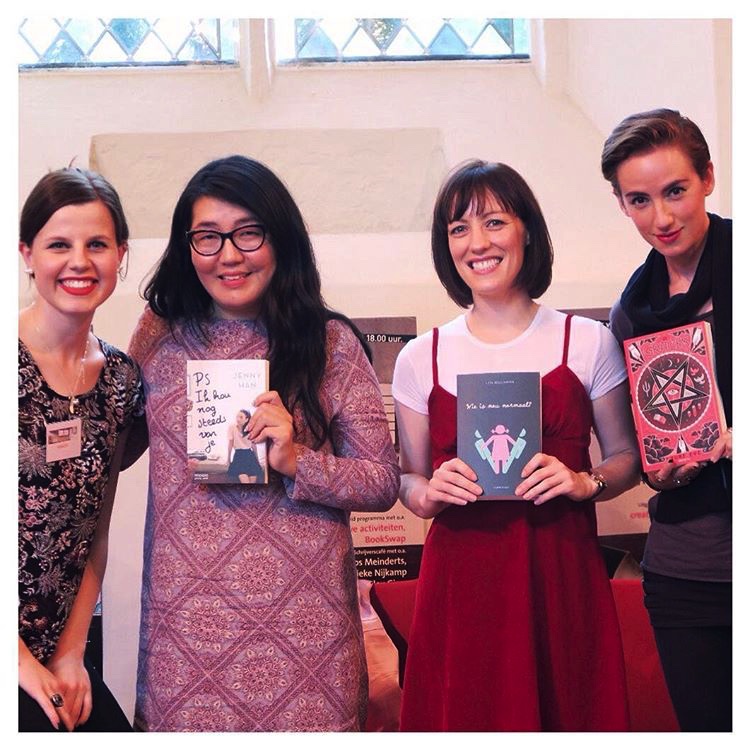 More meetings:
I also met Estelle Maskame (twice), Julie Kagawa (LOVE HER), Marieke Nijkamp (she's so nice), Corinne Duyvis (she's great!), James Dashner (YES this is REAL LIFE) and Karin Slaughter (she writes awesome thrillers). Pictures can all be found scattered around my Instagram page: www.instagram.com/dutchbookchick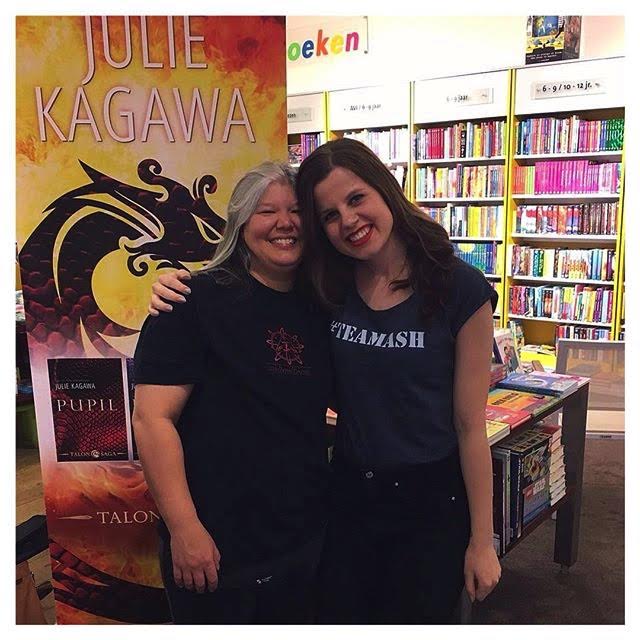 Movies
Man there were so many good movies this year. Where do I start? Oh well, Fantastic Beasts and Where to Find Them of course! DAMN! There were books as well, of course, but everything was based on the movie. Did I mention it's my favorite movie ever? It's funny, exciting and mostly very magical.  What more? Well, Frederique and I went to the premiere of the movie Sing! with red carpet and celebrities and all. We saw them. It was cool. But there were also a lot of screaming kids, which wasn't really cool. At all. But yeah. We also got to see some pretty cool images and videos of next year's Beauty and the Beast featuring one of my favorite actresses Emma Watson. There was a lot of Marvel happening this year. I've been introduced to the Marvel world this year… it was a lot! And it was intense. I think I'm forgetting tons of cool movies. Oh yeah – Miss Peregrine's Home for Peculiar Children! How could I forget? Loved it! SO MUCH! We had to wait very long to see it, but I loved it! It was a bit strange, but I enjoyed it tons.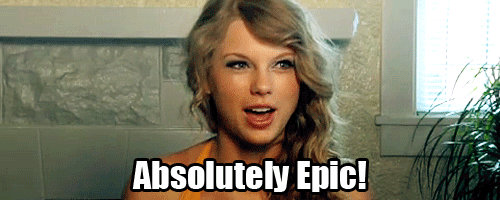 Series
I got Netflix, what else is there to say? We got to see the Shadowhunters tv-show, airing on Netflix live in every country at the same time (thank you Netflix). There was the Gossip Girl drama (do we get to see all Gossip Girl episodes this year on Netflix or are they removing it?) Thankfully, it wasn't removed and I got to bingewatch the tv-show again blissfully. I think 2016 was THE YEAR of Netflix. There was The Crown, Chasing Cameron, Orange is the New Black, Zoo, Black Mirror, The Designated Survivor (OMG I LOVE THIS SO MUCH) and many more tv-shows that Netflix aired and made famous. I don't think anybody of us could really live without Netflix. An no, I'm not being dramatic. Right? Besides that, Netflix just added tons of tv-shows and is in general just amazing.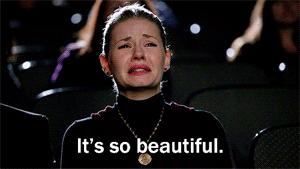 I could go on forever! All I can say, is that social media really helped us this year. Dutch Book Chick can now be found on almost every important social media platform. I've you're not sure you know where to find us… here's a list. We'd loved to get in touch with you guys!
Twitter: www.twitter.com/dutchbookchick
Facebook: www.facebook.com/dutchbookchick
Instagram: www.instagram.com/dutchbookchick (WE LOVE INSTAGRAM)
YouTube: www.youtube.com/dutchbookchick (still growing!)
Tumblr: www.dutchbookchick.tumblr.com (follow us and win! We're new here!)
If anything, you guys, our readers really made our year a success. You all have been a support to us and kept us doing what we do and mostly LOVE to do. If you have input about our website (what you like or don't like), you can always send us a message on any social media platform or e-mail us at info@dutchbookchick.com. We'd love to get in touch with you!
Again: THANKS! Without you, the website wouldn't be the way it is now. 
2017 WILL ROCK!