Lieve lezer,
Vandaag heb ik speciaal voor jullie een lijst gemaakt met boeken die geschreven zijn door of over sterke vrouwen. Want laten we eerlijk zijn, aan deze powervrouwen kunnen wij nog wel een voorbeeld nemen. Of het nou om The First Lady van Amerika gaat, of om jonge vrouwen met goed advies, deze boeken zitten bomvol #GIRLPOWER!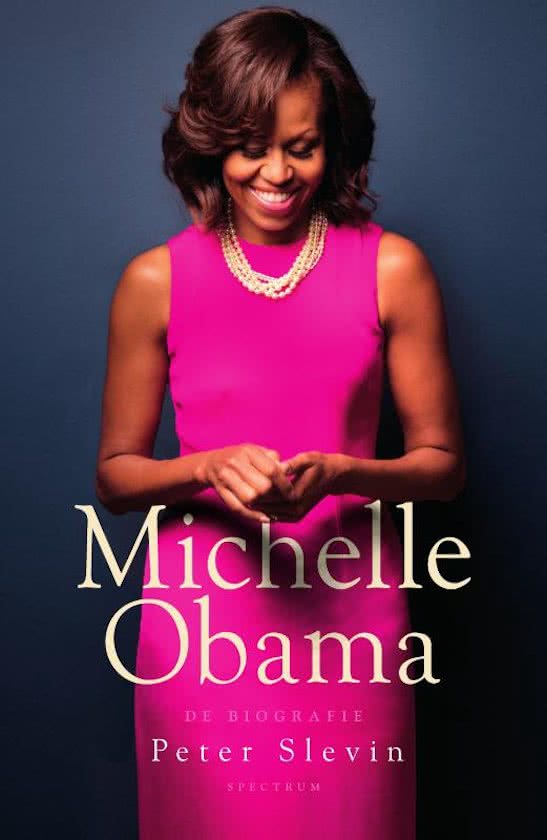 1. Michelle Obama – Peter Slevin
Verschijningsdatum: juli 2017
Uitgeverij: Spectrum
Taal: Nederlands
#GIRLPOWER: Ze was de First Lady van voormalig president van de Verenigde Staten Brack Obama, maar was misschien nog wel populairder door haar persoonlijkheid en uitstraling.
Met kundige verslaggeving, een boeiende vertelwijze en oog voor detail volgt Peter Slevin Michelle Obama; van haar jeugd in de gesegregeerde South Side van Chicago tot haar rol als First Lady in het Witte Huis. Hij gaat in op haar beproevingen aan de Princeton Universiteit en Harvard Law School tijdens de op racistisch gebied bewogen jaren tachtig. Ook de dilemma's waar zij voor stond, terwijl zij in Chicago hard aan haar carrière werkte, een gezin grootbracht én haar man hielp om president van de Verenigde Staten te worden, komen aan bod.
Van de lessen die ze leerde in Chicago tot het gedachtegoed die zij uitdraagt als een van de meest bewonderde vrouwen ter wereld: Michelle Obama is een verfrissend en meeslepende vertelling van bijzondere, krachtige vrouw.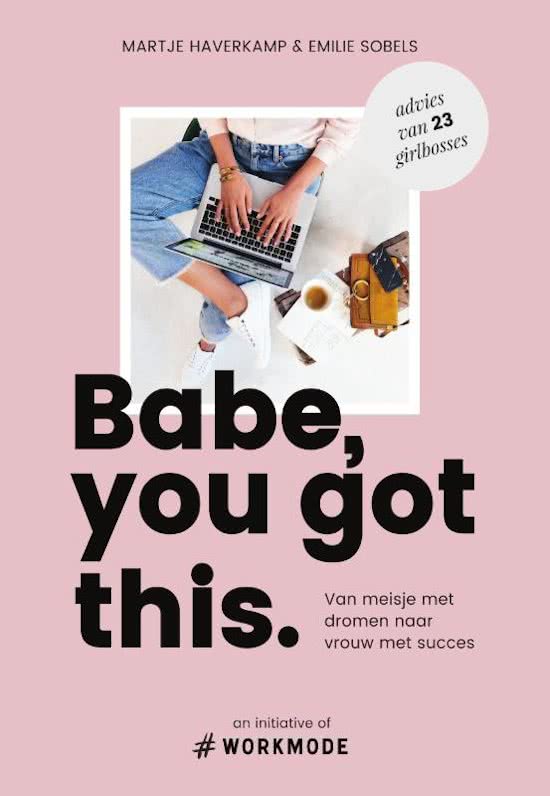 2. Baby, you got this – Martje Haverkamp & Emilie Sobers
Verschijningsdatum: juni 2017
Uitgeverij: Spectrum
Taal: Nederlands
#GIRLPOWER: 23 Jonge vrouwelijke ondernemers leggen uit hoe zijn succesvol zijn geworden en geven tips.
Van meisje met dromen naar vrouw met succes
Steeds meer vrouwen zijn op jonge leeftijd al heel succesvol. Ze hebben een eigen bedrijf, een droombaan, een geweldige partner en een druk sociaal leven. Al die successen worden continu met de hele wereld gedeeld via social media. Je vraagt je vaak genoeg af: wanneer ga ík al die successen bereiken: die dijk van een carrière en een fantastisch privéleven?
In Babe, you got this. begrijpen Emilie Sobels (29, oprichter van Hashtag Workmode) en Martje Haverkamp (23, aan het begin van haar carrière) je vragen. Zij hebben voor dit boek meer dan twintig inspirerende, succesvolle, vrouwelijke ondernemers en zakenwonders om advies gevraagd. Hoe wisten zij waar hun kracht lag en hoe hebben zij hun doelen bereikt? Welke misstappen maakten ze en hoe blijven ze trouw aan zichzelf en hun idealen? Hoe verkoop je jezelf of jouw ideeën aan anderen? Hoe bouw je een ultiem netwerk op? En bovenal: hoe combineer je al je ambities met je sociale leven zonder knettergek te worden?
Vanuit de verschillende adviezen van deze vrouwen bouwden Emilie en Martje dit boek op. Een boek met handvatten die kunnen helpen met het verwezenlijken van je dromen. Want succesvolle vrouwen helpen elkaar: Babe, you got this.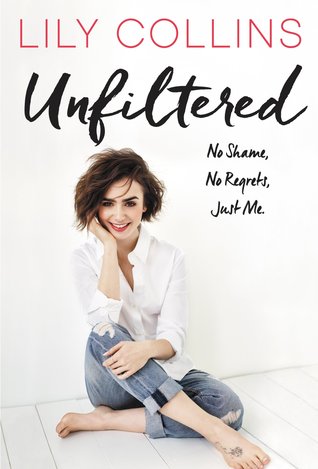 3. Unfiltered – Lily Collins
Verschijningsdatum: 7 maart 2017
Uitgeverij: HarperCollins
Taal: Engels
#GIRLPOWER: Lily Collins heeft alles meegemaakt en groeide op in de spotlights van Hollywood, maar is nog steeds zichzelf gebleven, alleen dan net iets sterker.
In this groundbreaking debut essay collection, featuring never-before-seen photos, actress Lily Collins-star of Mortal Instruments and Rules Don't Apply-is opening a poignant, honest conversation about the things young women struggle with: body image, self-confidence, relationships, family, dating and so much more. For the first time ever, Lily shares her life and her own deepest secrets, proving that every single one of us experiences pain and heartbreak. We all understand what it's like to live in the light and in the dark. For Lily, it's about making it through to the other side, where you love what you see in the mirror and where you embrace yourself just as you are. She's learned that all it takes is one person standing up and saying something for everyone else to realise they're not alone. By turns hilarious and heartbreaking, Lily's honest voice will inspire you to be who you are and say what you feel. It's time to claim your voice! It's time to live your life unfiltered.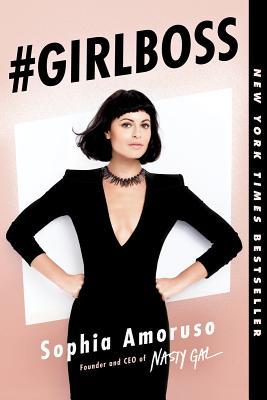 4. #GIRLBOSS – Sophia Amoruso
Verschijningsdatum: 29 september 2015
Uitgeverij: Portfolio | Penguin
Taal: Engels
#GIRLPOWER: Ze ging van 'high school drop-out' naar succesvolle zakenvrouw en is nu een van de snelst groeiende retailers van de wereld. En – ook leuk – er is een Netflix-serie over haar gemaakt.
Sophia Amoruso spent her teens hitchhiking, committing petty theft, and scrounging in dumpsters for leftover bagels. By age twenty-two she had dropped out of school, and was broke, directionless, and checking IDs in the lobby of an art school—
a job she'd taken for the health insurance. It was in that lobby that Sophia decided to start selling vintage clothes on eBay. Flash forward ten years to today, and she's the founder and executive chairman of Nasty Gal, a $250-million-plus fashion retailer with more than four hundred employees. Sophia was never a typical CEO, or a typical anything, and she's written #GIRLBOSS for other girls like her: outsiders (and insiders) seeking a unique path to success, even when that path is windy as all hell and lined with naysayers. #GIRLBOSS proves that being successful isn't about where you went to college or how popular you were in high school. It's about trusting your instincts and following your gut; knowing which rules to follow and which to break; when to button up and when to let your freak flag fly.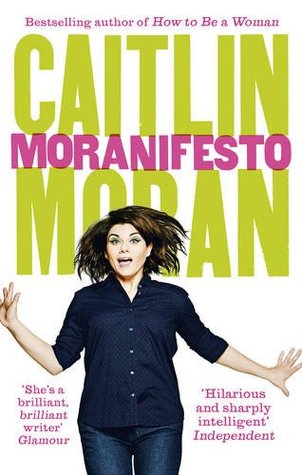 5. Moranifesto – Caitlin Moran
Verschijningsdatum: 9 maart 2017
Uitgeverij: Ebury Press
Taal: Engels
#GIRLPOWER: Caitlin geeft overal haar mening over, altijd, en is niet bang om haar mannetje te staan. Ze heeft overal verstand over en deelt haar kennis, maar vooral de grapjes daarover, graag met haar lezers.
When Caitlin Moran sat down to choose her favourite pieces for her new book she realised that they all seemed to join up. Turns out, it's the same old problems and the same old ass-hats.
Then she thought of the word 'Moranifesto', and she knew what she had to do…
This is Caitlin's engaging and amusing rallying call for our times. Combining the best of her recent columns with lots of new writing unique to this book, Caitlin deals with topics as pressing and diverse as 1980s swearing, benefits, boarding schools, and why the internet is like a drunken toddler.
And whilst never afraid to address the big issues of the day – such as Benedict Cumberbatch and duffel coats – Caitlin also makes a passionate effort to understand our 21st century society and presents us with her 'Moranifesto' for making the world a better place.
The polite revolution starts here! Please.
Heb jij deze #GIRLPOWER boeken al gelezen? Laat het hieronder eventjes weten!