Hallo lieve lezers,
Vandaag mag ik heel tof nieuws delen! Kennen jullie Sweek al? Dat is een heel leuk en interactief platform waar iedereen verhalen kan schrijven, delen en lezen. Sweek zit over de hele wereld en heeft daarom ook al duizenden gebruikers.

Deze maand organiseert Sweek speciaal voor alle Potterheads een speciale Harry Potter schrijfwedstrijd! En dan denk je misschien: maar ik ben toch geen J.K. Rowling? Dat maakt helemaal niets uit. De wedstrijd van Sweek is voor iedereen. Of je nou een kort verhaal over Dobby schrijft, of Harry dit keer laat trouwen met Hermelien, alles mag… zolang het maar met de Harry Potter wereld te maken heeft. Daarnaast hoeft je ingezonden verhaal geen nieuw verhaal te zijn, zolang je hem maar publiceert op Sweek.
Je vraagt je misschien af: maar waarom zou ik meedoen? Behalve dat het natuurlijk super leuk is, maak je ook nog eens kans op hele gave Harry Potter merchandise ter waarde van $100! En nog vele andere prijzen… Waar wacht je nog op?
De jury van de wedstrijd komt vanuit de hele wereld, en ik mag mee helpen beoordelen van de Nederlandse verhalen. Hoe gaaf is dat? Ik zeg daarom: schrijf snel dat ene verhaal af, of begin een nieuwe, publiceer hem op Sweek met de hashtag #MyPotterWorld en DOE MEE!
Alle regels, deadlines en PRIJZEN vind je hier.
Heel veel succes!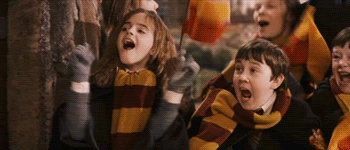 PS: De deadline is verplaatst van 14 augustus naar 28 augustus, dus je hebt nog alle tijd om mee te doen!