Zondag 20 november lopen drie leden van ons team (ikzelf Nanouk, Ellen en Judith) van Utrecht naar Amersfoort, om ons voor te bereiden op het einde van de wereld. Een echte apocalyps. Wij maakten er grapjes over, maar na recente ontwikkeling zou het zomaar kunnen gebeuren.
Ons scenario? All the power is out. Zoals in de serie Revolution (seizoen 1 en 2 op Netflix). Wij lopen ZONDER gps naar Amersfoort, geheel afhankelijk van een papieren kaart en ons eigen richtingsgevoel. Wij hebben wel onze telefoon mee om tussentijdse livestreams te doen met in elke daarvan een GIVE-AWAY! Jaja. De tijden daarvan, vind je hieronder. Vandaag maken wij de route en de tijden van de livestream bekend!
Wil je weten hoe de livestreams werken? KLIK HIER.
Tijdschema
10:30 – Samenkomst Twijnstraat
10:50 – LIVESTREAM 1
11:00 –  Start wandeling 1 (7 km, 1 uur en 26 minuten) Twijnstraat naar Amersfoortseweg
12:45 – LIFESTREAM 2 (give-away)
13:00 – Start wandeling 2 (7 km, 1 uur en 27 minuten) Amersfoortseweg naar Amersfoorstestraat
14:45 – LIFESTREAM 3 (give-away)
15:00 – Start wandeling 3 (7.3 km, 1 uur en 30 minuten) Amersfoortsestraat naar Koppelpoort
16:45 – LIFESTREAM 4 (give-away)
17:00 – Start wandeling 4 (6,0 km, 1 uur en 15 minuten) Koppelpoort naar Vijlenerberg
18:30 – LIFESTREAM 5 (give-away verrassing)
Vragen tussendoor? Teamlid Frederique zal ervoor zorgen dat je ge-update blijft via Facebook en Twitter!
Wandeling totaal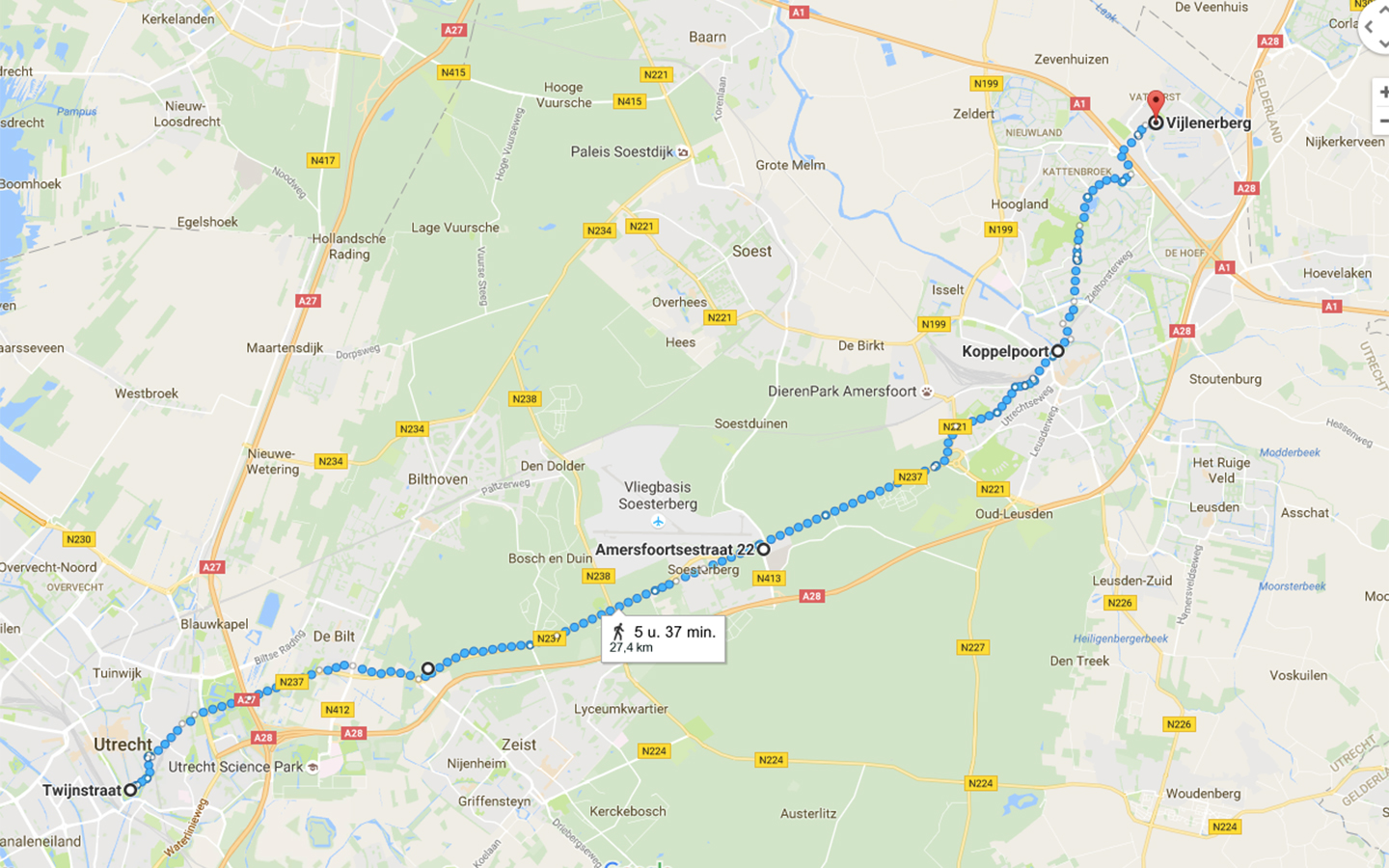 Wandeling 1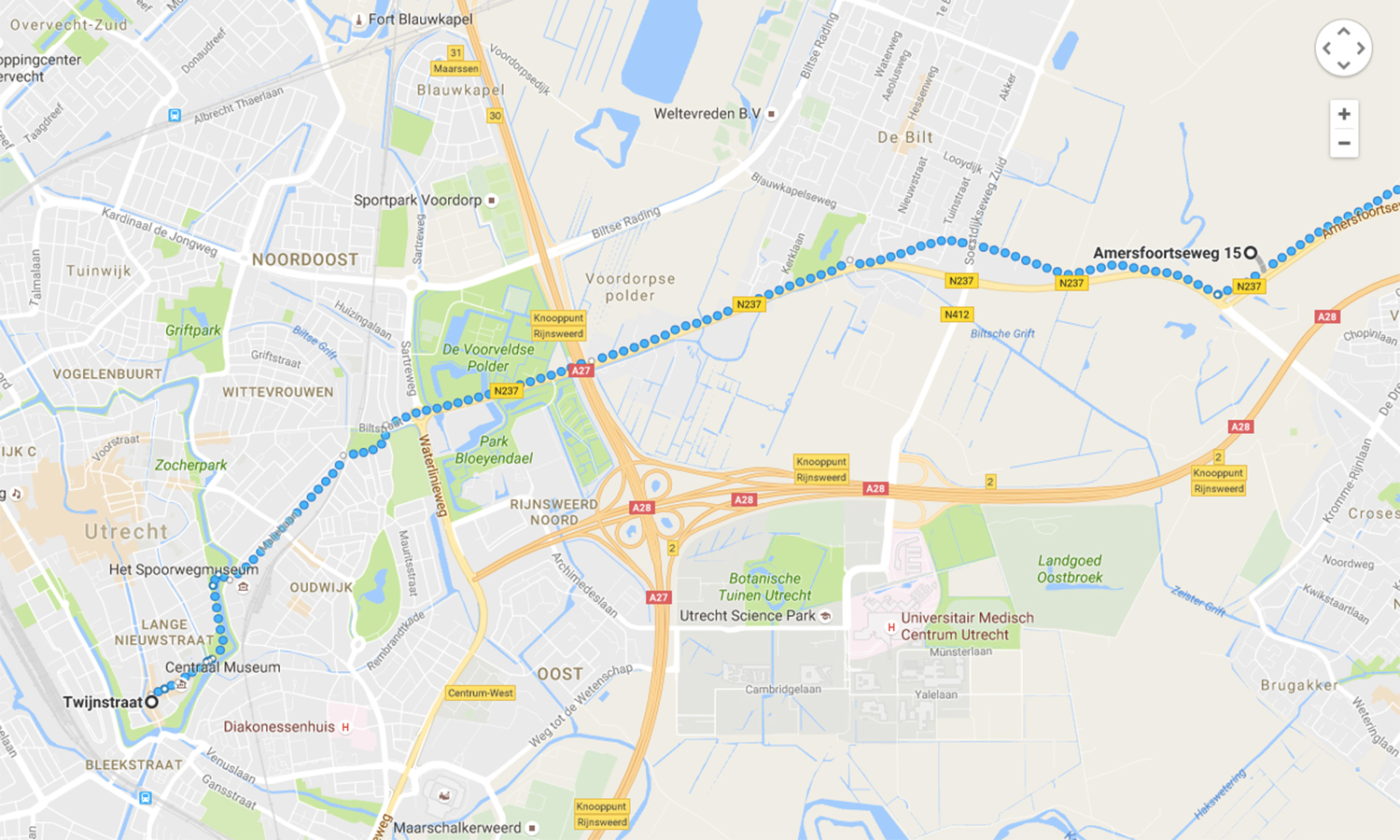 Wandeling 2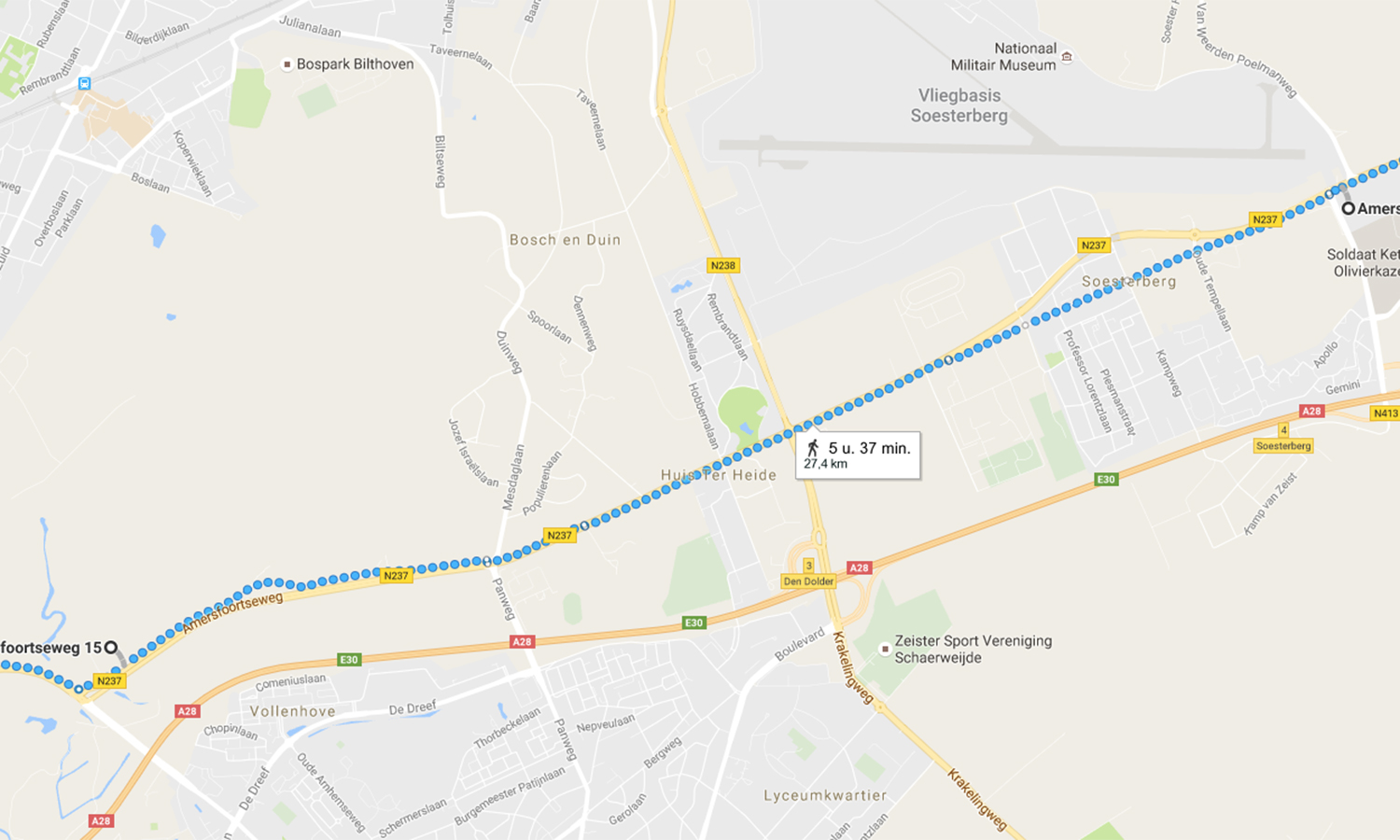 Wandeling 3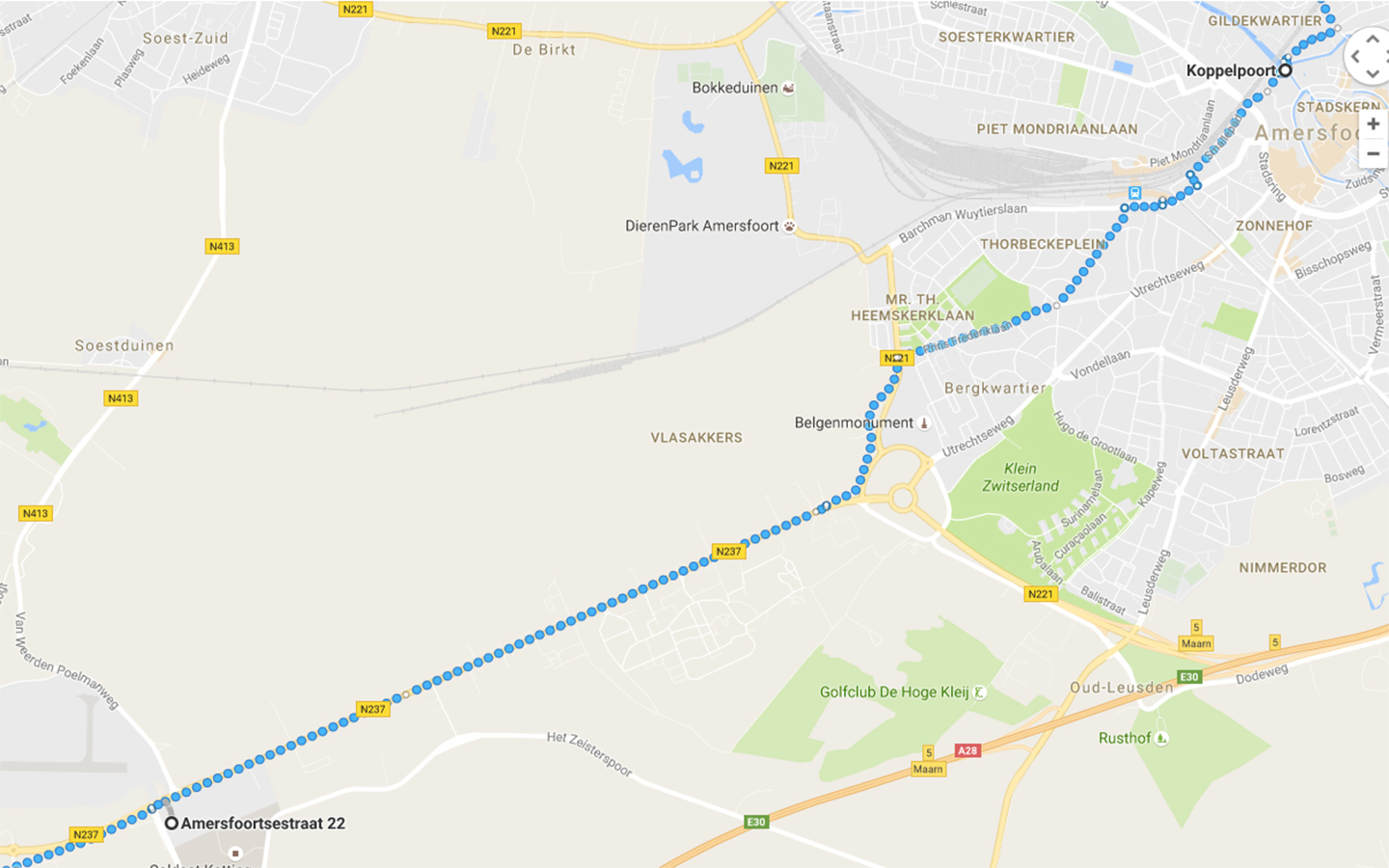 Wandeling 4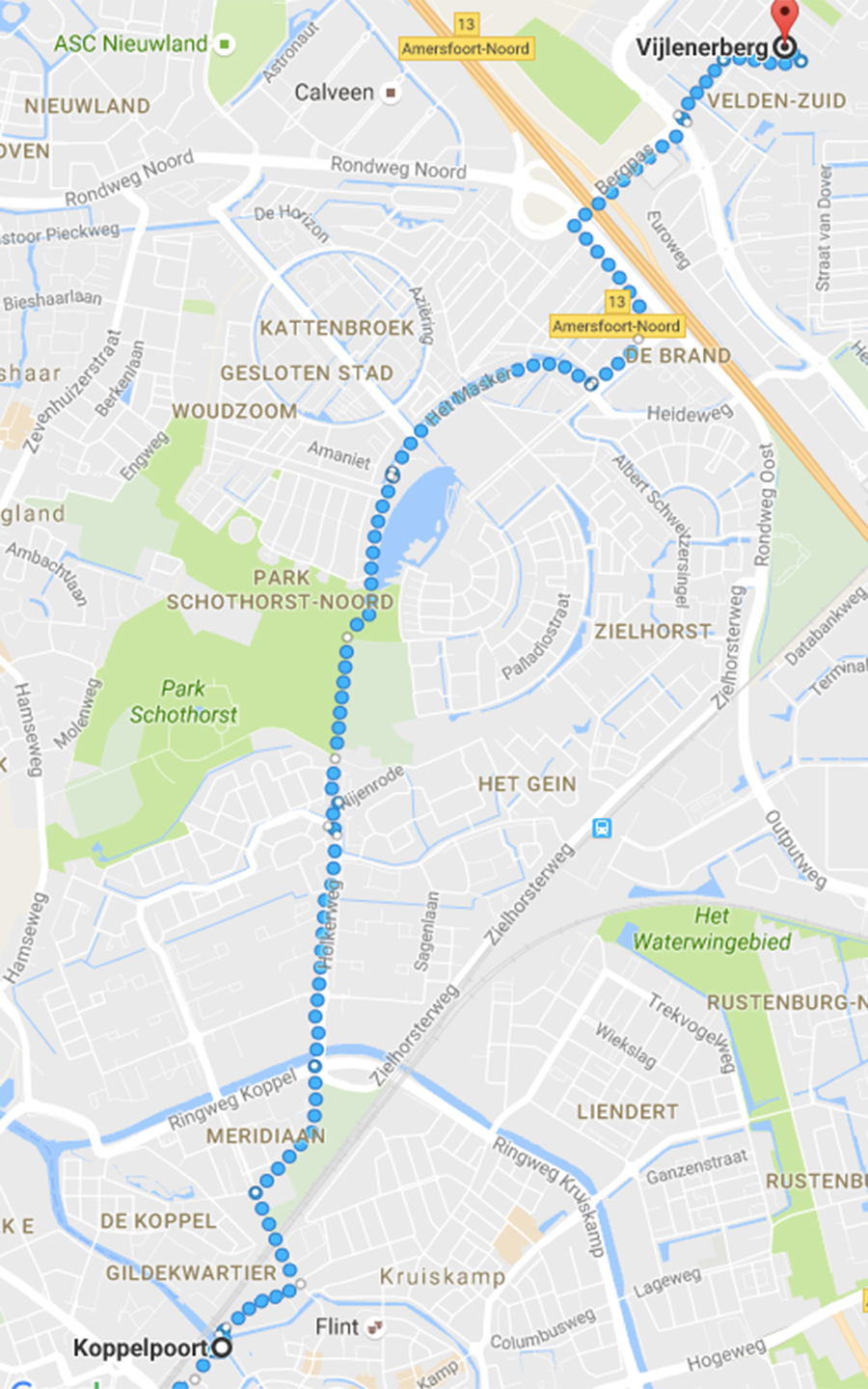 Wat vind jij van onze actie? Zou jij ook zo'n afstand willen lopen om je voor te bereiden op het einde van de wereld? En waar zou jij het meeste tegen opkijken? Laat ons hier weten wat je van de actie vindt en of je mee gaat doen aan de witacties!?